Las Vegas Police Pleading For Info Surrounding Cyclist's Fatal Hit-And-Run
Cyclist Hit-And-Run
Las Vegas Police Pleading For Info
Surrounding Fatal Video
Las Vegas cops are pushing hard for information surrounding the fatal hit-and-run that killed a cyclist ... pleading for anyone with tips about the horrific incident to come forward.
The city's police department asked for the public's help at the end of August -- a couple of weeks after retired police chief Andreas Probst was struck and killed while riding his bicycle.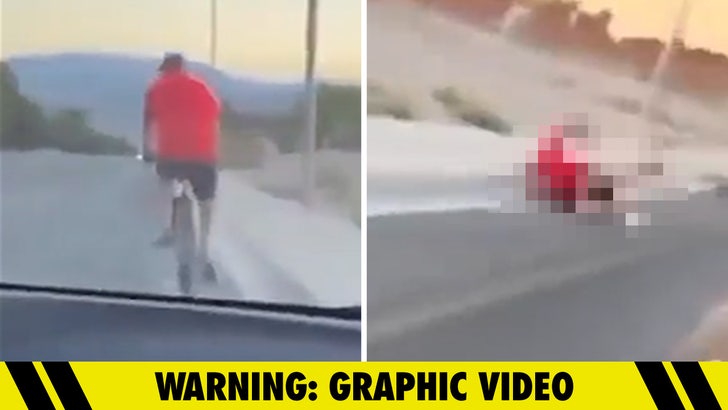 8/14/23
The LVMPD said officers found and arrested the 17-year-old driver, and charged him related to the hit-and-run ... but things changed once they discovered the video -- adding open murder to his charges after determining the hit was intentional.
Cops haven't said if the passenger, who filmed the brutal crash, has been arrested ... but Las Vegas PD is asking for anyone with info to come forward and offer up what they know.
The department also hasn't released information about the 17-year-old driver due to his age.
As we reported, the 2 teens were laughing in the disturbing video while plotting to hit Probst on a Las Vegas street last month ... crashing into him and sending him flying up their windshield and onto the concrete behind them.
Probst was rushed to a hospital where he was later pronounced dead.