Cleveland Browns RB Nick Chubb Suffers Gruesome Knee Injury, Video
NFL Star Nick Chubb
Suffers Gruesome Knee Injury
... Out For Season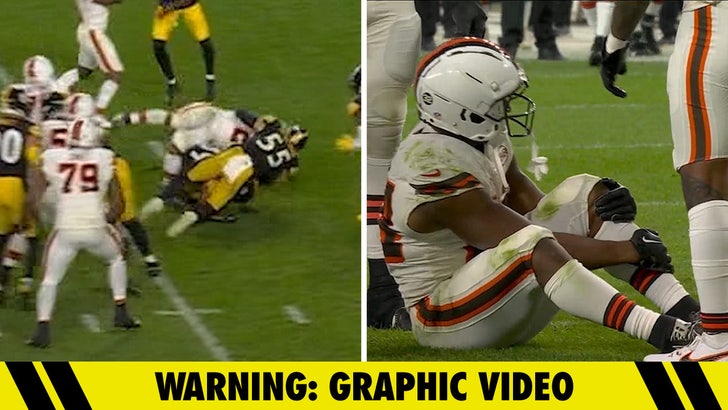 Courtesy of NFL
Cleveland Browns running back Nick Chubb suffered a horrific knee injury Monday night ... one that was so bad, ABC chose not to air close-up replays of it.
The NFL star and his team were going toe to toe against the Steelers during a primetime game in Pittsburgh ... when Chubb got knocked out of the contest in the second quarter.
During one of the plays ... Deshaun Watson handed the ball to the 27-year-old tailback, who sprang forward into a crush of helmets, getting tackled by Steelers safety Minkah Fitzpatrick.
Moments later, Chubb was unable to get to his feet even with the help of his teammate. He grimaced and writhed in pain as he gripped his left knee -- which he also severely injured in 2015 while playing college football.
A far-away replay showed Chubb's leg had bent in a way it shouldn't have ... and both Joe Buck and Troy Aikman -- the game's broadcasters -- told the audience they would not be showing the other angle of the hit due to its gruesomeness.
Chubb was then carted off the field to cheers from the opposing crowd at Acrisure Stadium.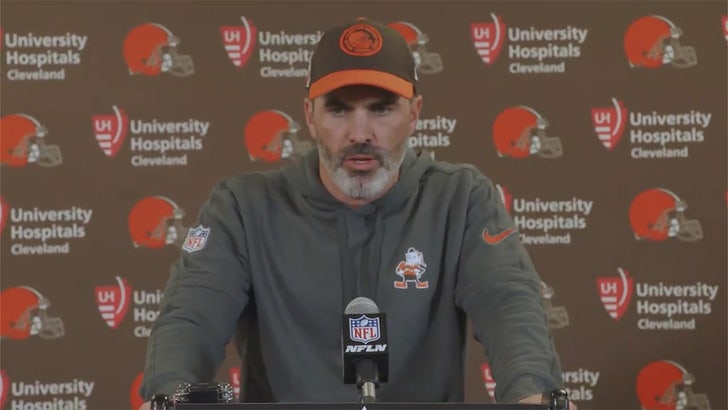 Cleveland Browns
After the game, Browns head coach Kevin Stefanski told reporters Chubb suffered a "significant knee injury" -- one that will almost certainly sideline the running back for the rest of the season.
Making matters worse for Cleveland, the Steelers went on to win the game, 26-22. Not a good night for the Browns.