Tamar Braxton Says Car Is 'Completely Trashed,' Emotional Police Body Cam Footage
Tamar Braxton
My Car Is Trashed!!!
Emotional Police Body Cam
Tamar Braxton told cops her car was "completely trashed" by thieves ... getting emotional just looking at it, as seen in the body cam footage.
The footage, obtained by TMZ, shows the singer chatting with officers Monday morning about what she says happened -- explaining it's gonna be tough to figure out everything they took.
At one point, Tamar takes a peek in the car before having to look away, saying she might cry just based on the condition of the vehicle. The cop eventually opens the door, showing some clutter on the passenger side -- but the rest of her vehicle's interior isn't visible.
Tamar says she usually locks her car, but admits she came down the night before to get something out of it, and isn't totally positive if she locked it back up.
BTW, Tamar says the culprits oddly enough left a computer behind when they took off.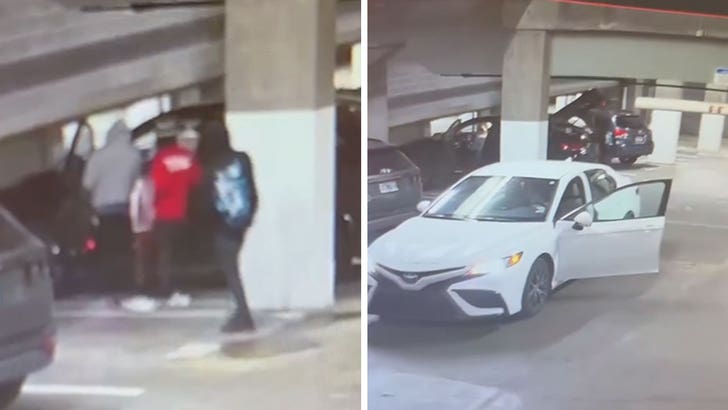 9/18/23
Instagram / @tamarbraxton
As we reported, Tamar shared clips Monday of men going through a car, lamenting about the apparent uptick in crime these days ... adding, "I had a lot in my car cause I don't live anywhere cause I'm not safe anywhere or with anyone."