Chrisean Rock Criticized for Not Supporting Newborn's Head, Blueface Speechless
Chrisean Rock
Called Out for Not Supporting Baby
Blueface Left Speechless
New mother Chrisean Rock is under attack again, this time for not properly holding her newborn son -- and, unsurprisingly, Blueface seems to be on the side of her critics.
The outrage came after a video surfaced Thursday of Chrisean shopping inside a Walmart while letting their son's head fall back as he slept in a forward baby carrier.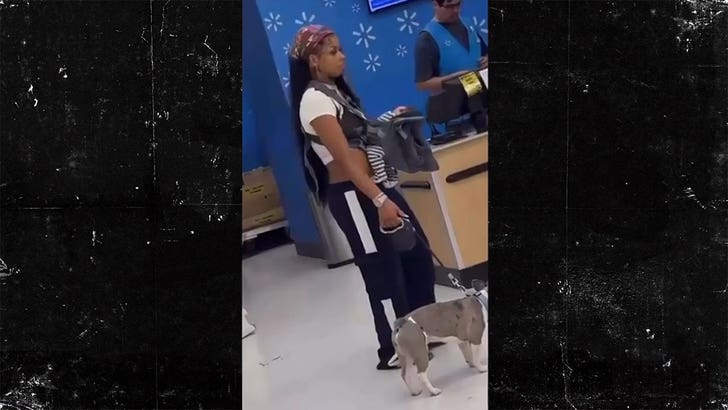 9/21/23
Many fans cited the dangers of having the infant's neck unsupported and also accused her of being too distracted to properly tend to the baby as she also walked her dog on its leash inside the store.
Blueface reacted to the wild moment as it trended on the app formerly known as Twitter ... assuring the people he was just as surprised as they were.
The two co-parents recently resolved their pre-birth issues and Chrisean has agreed to change the child's name from "Chrisean Jr." to "Jonathan Jr." -- Blueface's government name ... creating tension with his relationship with Jaidyn Alexis as a result.
There's still time for parenting classes!!!