Golfer Rips Off Shirt, Urges 'Bitch Boy' To Fight In Wild Altercation On Course
Wild Golf Course Altercation
Man Rips Off Shirt, Asks For Fight ...
'I'll Plant You, Bitch Boy!!!'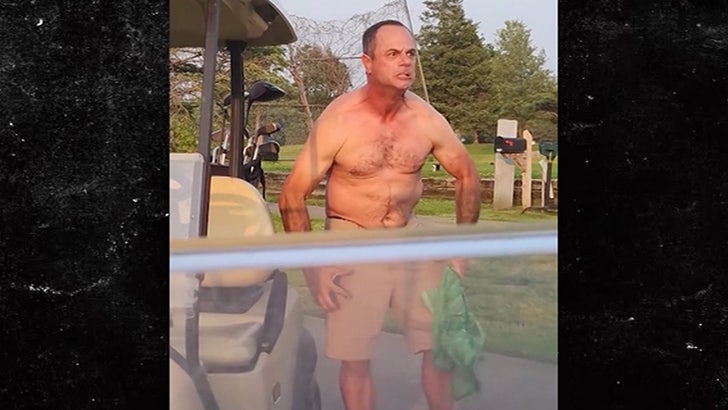 TikTok / @kennethdavis8680
A golfer absolutely lost it during an altercation on the course this week ... ripping off his shirt and challenging at least one man to a fight on a tee box -- and the unreal scene was all caught on video.
It's unclear where and when exactly the dispute happened ... but it appeared it went down after a man in a green polo and khaki shorts nabbed someone else's ball.
You can hear in the video, several golfers seem to approach the guy and ask for the ball back ... but the man is clearly in no mood to return it.
"You'll leave after I don't give you a goddamn thing," the guy says.
He and the others trade words for a few more minutes ... until the man blows a gasket -- and challenges someone to a fight.
"I'll plant you, bitch boy," he says. "Now get the f*** off the cart!"
He then rips off his shirt, flexes ... and screams, "You see that! That's a dude that's been to heaven, bitch. And you want to test God? You f***ing come get it, s*** stack!"
After calling the man mentally ill, the group of golfers disperses ... and the video ends.
So far, no word if any arrests were made -- or if anyone was disciplined by course officials over the tiff.