Kim Kardashian Gets Rave Reviews for 'American Horror Story' Acting Debut
Kim Kardashian
Makes 'AHS: Delicate' Debut
Fans Pile on Praise
Kim Kardashian had a lot of people doubting her acting skills leading up to the premiere of "American Horror Story: Delicate" ... but she proved them all wrong, with a performance that's getting a ton of positive feedback online.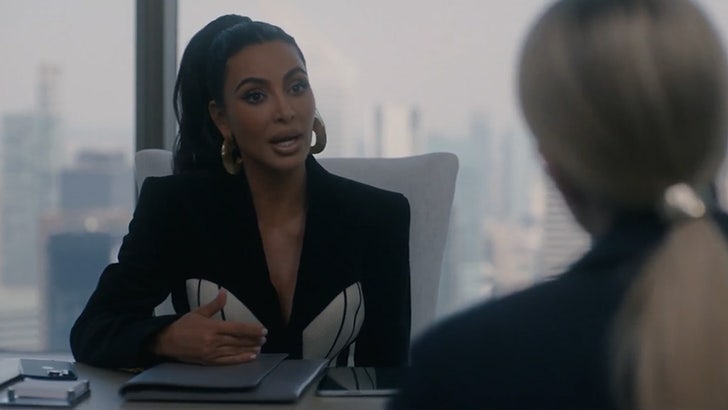 FX
The Ryan Murphy hit series premiered with a new season on FX Wednesday night with Kim, Emma Roberts, Cara Delevingne, Matt Czuchry and more.
Kim plays Siobhan Corbyn, a publicist for Emma Roberts' character, Anna Victoria Alcott.
Kim comes out swinging right out of the gate with her opening line, "Tell them to suck my c***." From there, she holds a steady and seemingly natural performance throughout the episode ... leaving fans excited for what more is to come this season.
Twitter's response was overwhelmingly positive for the mother of 4 and SKIMS honcho, one user wrote, "Kim Kardashian did her thing. She had the odds stacked against her, but she was really giving actress. Props to you." Another said, "Wait a minute ... Kim is actually eating on #AHS" and another wrote, "Kim K out acting everyone was the biggest shock so far."
Remember, Kim's been doubted before when it comes to being in front of the camera ... proving skeptics wrong when she nailed her monologue on "Saturday Night Live" and got a ton of praise for the sketches on her episode.
It remains to be seen just how involved Kim's character will be throughout the rest of the "AHS" season, but the fans have certainly spoken ... they're team Kim.
Will you be watching Kim Kardashian on 'American Horror Story?' Vote below.