Beyoncé Fan Gets Hit For Hollering During 'Mute Challenge' at Concert
Beyoncé Fan
Smacked For Making Noise At Concert ...
Obey the 'Mute Challenge!!'
When Beyoncé says, "Everybody on mute," you better keep quiet ... or else ya might end up like this concertgoer who got whacked for ruining the viral "mute challenge."
The clip appears to be from Bey's Sunday night concert in Houston, and shows the repercussions for someone in the crowd who just couldn't pipe down during the popular moment of her song, "Energy."
For those unaware, concert venues have usually gone dead silent as the singer goes, "Look around everybody on mute." The strict silence has been a growing trend throughout her world tour, and the BeyHive has gotten pretty good at it.
They've also become very vigilant of rowdy fan's like this guy, and he ended up getting hit while chomping on some popcorn! Looks like he laughed it off, so it's not clear if they know each other, but the woman who struck him added a "Shut the f**k up" ... so he'd know she meant it.
FYI, fans online haven't been that thrilled with the noisy dude either ... as one person put it, "When the queen says stfu you stfu."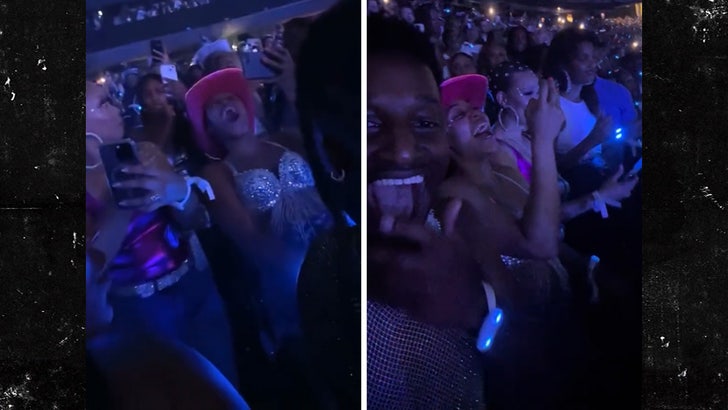 TikTok / @dqlewistv
As you can imagine, it's gotta be impossible to get stadiums fully quiet, so some are still going to screw it up and disregard the social media trend.
But most are doing the challenge justice ... even this fan who was quick to stop themself from doin' everyone else dirty!
For more viral news, tune in to the TMZ Verified Podcast. Dropping every Thursday on all podcast platforms.