Writers' Strike Officially Ends, WGA Leadership Votes to End Shutdown
Writers' Strike
Officially Ending at Midnight ...
5 Months After Shutdown
The long-running writers' strike is officially coming to an end, as the union's leaders sign off on the tentative deal struck Sunday with Hollywood studios ... almost 5 months after the stalemate began.
WGA leadership voted Tuesday to end the strike, approving the new 3-year deal with the AMPTP ... and it will be effective just after midnight.
The breakthrough means striking writers can start working on Hollywood productions as early as Wednesday ... even though the ratification vote is not until next week when it's expected to pass.
Bill Maher, who was going to bring his talk show back without writers before reversing course after the tentative deal, says his writers are coming back ASAP and he will have a new episode of his HBO show Friday.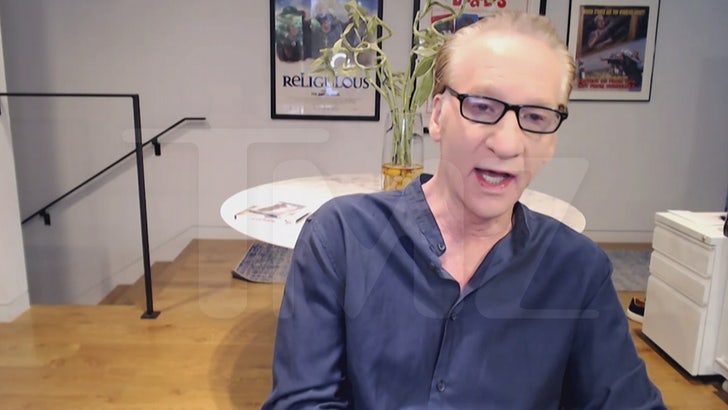 9/7/23
TMZ.com
As we reported, the strike began back on May 2 ... stretching all summer long with writers on the West and East Coasts fighting for fair wages and residuals, a crackdown on use of AI by the studios, transparency from streaming companies and other important issues.
The WGA and AMPTP went back to the table recently for a number of days until a tentative deal was struck over the weekend -- with producers finally meeting writers on most of the guild's demands.
As for the new contract ... a lot of the nitty gritty comes down to pay increases, limits on AI and more guaranteed jobs in writer rooms, just to name a few.
Just because writers can pick up their pencils again, doesn't mean Hollywood productions are back up and running like normal ... the actors in SAG-AFTRA are still striking for a fair deal of their own.
The roughly 65,000 actors joined the writers in July, fighting for many of the same issues the writers were facing. We've seen loads of celebs on the picket lines since pushing pause on some of your favorite shows and movies.
Now, those projects can be developed once again ... but Hollywood won't fully reopen until SAG-AFTRA hammers out an agreement with the studios.