Donald Trump, Business Empire On Trial In $250 Million Civil Fraud Case
Donald Trump
In Court For Civil Fraud Trial
... Business Empire At Stake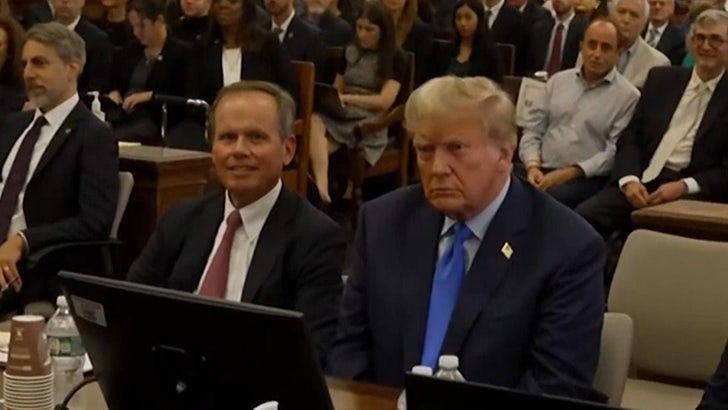 CNN
Donald Trump's business empire is on the line, with the potential for it all to come crumbling down ... as he appears in court for the first time for his $250 million civil fraud trial.
The former president arrived at Manhattan Supreme Court Monday morning as his trial kicked off ... something Trump's previously labeled as a "witch hunt" with the goal of diminishing his run for the presidency.
Trump was seated next to his attorneys Clifford Robert, Alina Habba, and Christopher Kise ... as attorney Kevin Wallace delivered opening statements on behalf of the Attorney General's office.
Wallace said Trump overvalued his statements from anywhere between $812 million and $2.2 billion ... claiming he knew they were false but used them to his advantage.
Monday's trial comes a year after being sued by NY Attorney General Letitia James -- claiming he misrepresented his net worth by billions of dollars. Trump's top execs and his sons Eric and Donald Jr. are also in the crosshairs for the alleged decade-long scheme.
Judge Arthur Engoron ruled last week that Trump and co. were liable for the fraud claims against them -- canceling the defendant's NY business certificates and ordering an independent receiver to oversee their dissolution.
In other words, James got a substantial win in court before the trial even kicked off.
Trump is facing the possibility of being banned from doing business ever again, and it's reported that the trial could go on for 3 months ... so strap in.