The Weeknd Brings Big Boost To Colombia's Economy, Concert Provides 1,500 Jobs
The Weeknd
Boosts Colombian Economy After Latest Gig ...
1,500 Jobs & Tons of $$$
Colombia has The Weeknd to thank for a huge boost to the country's economy ... his latest not only brought in a whole bunch of money, but a ton of jobs with it.
The singer performed in Bogotá -- the country's capital -- Wednesday night, working with 35 different companies in the city, which translated into a sky-high number of folks able to work for the big night. In fact, we're told 1,500 jobs in all were created through the show.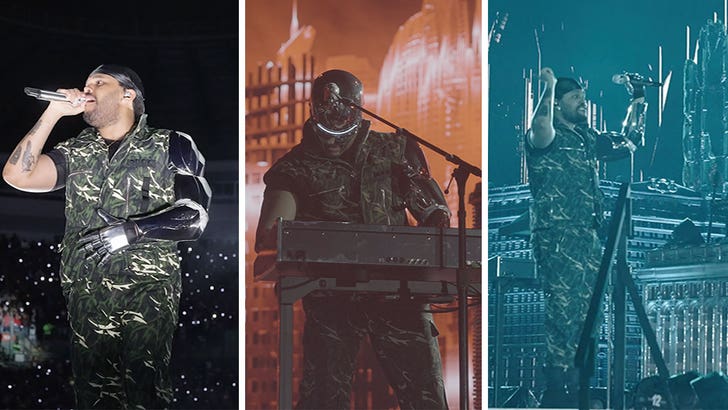 XO Records
The Weeknd's been selling out stadiums across the globe as part of his "After Hours Til Dawn" tour, blowing the roof off in London, Paris, and, of course, Bogotá -- and his latest shows ended up generating over 800 million pesos.
He brought the house down at Nemesio Camacho El Campín Stadium, BTW ... with fans having a blast all night long as he sang his chart-topping hits.
Sounds like The Weeknd's Colombian fans aren't the only ones grateful that he came and put on a show ... the rest of the country's gotta be thanking him, too!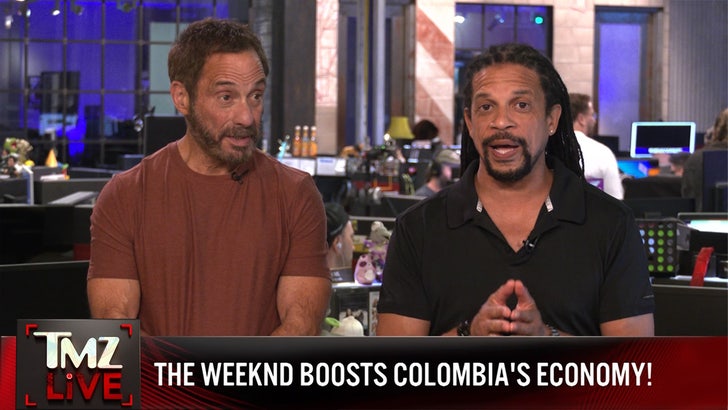 TMZ.com