Tyreek Hill Getting Interest From Porn Companies After Joking About XXX Career
Tyreek Hill
Porn Sites Want To Work With NFL WR
... Come Start Your XXX Career!!!
Tyreek Hill swears he was only kidding about wanting to do porn after retiring from the NFL, but the interest he's gotten from the industry is no joke -- TMZ Sports has learned multiple XXX companies want to help Cheetah kick-start his adult film career!!
Remember, Hill let loose on Twitch with Tampa Bay Buccaneers receiver Mike Evans last month, revealing how he wanted to stay "busy" when his football days were over ... however, the 29-year-old took back his statement a few days later.
"I was joking, I was definitely joking," Hill said. "That's something I just don't want to do."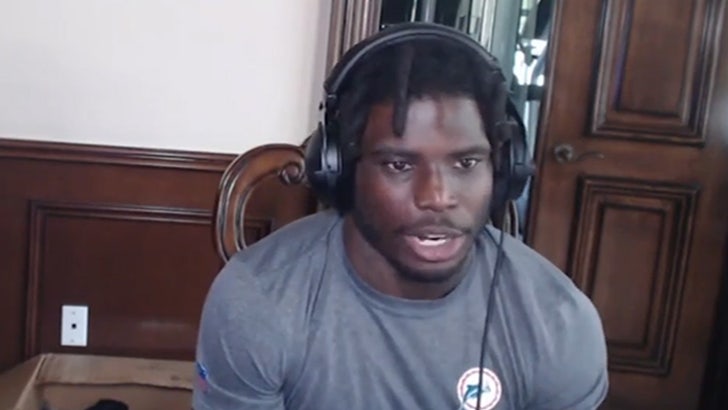 SEPTEMBER 2023
Twitch
Well, if Hill reconsiders, several porn sites tell us they would welcome the Dolphins receiver with open arms.
For example, the folks at Naughty America say their talented ladies Nikki Benz and Richelle Ryan would love to work with the 5'10" Super Bowl champ.
N.A. already brainstormed some ideas as well ... throwing out the possibility of making a porn hologram of Hill as well.
"I am sure he doesn't need any training, and would be able to hold his own!" the studio's spokesperson said. "Lights, camera, action....!"
The Porn Dude is also open to helping Hill "explore a career in the adult industry after his NFL career" ... and xHamster -- which features over 5 million videos for free -- was also excited by his comment.
"Following an illustrious career in professional football, Tyreek Hill is poised to bring his unique talent and charisma to the world of online adult entertainment, and xHamster is eager to be a part of this exciting journey if Mr. Hill chooses our platform for hosting his future content," a rep said.
The ball's in your court, Tyreek.