Alec Baldwin's Safety Role on 'Rust' Set Under Microscope in Criminal Case
Alec Baldwin
Safety Role on 'Rust' Set Under Microscope
... New Charges Possible
Alec Baldwin might not be out of the woods in the 'Rust' criminal case, because the possibility of prosecutors refiling charges is still looming ... depending on what they learn about docs related to the movie's preproduction planning.
A judge recently made a major ruling after prosecutors in New Mexico asked for documents to be turned over tied to any contracts between Baldwin and the production companies working on the movie. Those docs could shed light on how the production dealt with weapons training and safety on the set, and whether any corners were cut to save money.
Hizzoner weighed in on the matter and decided the records needed to be forked over to the D.A.'s office.
The movie's armorer, Hannah Gutierrez-Reed -- who's still facing an involuntary manslaughter charge -- has been arguing the production companies basically hamstrung her and prevented her from doing her job properly. She's claimed she was denied additional firearm training ... saying producers cited a tight budget as the reason.
Depending on what's found in the handed over docs, it could possibly spell new trouble for Baldwin.
Remember, he was initially charged with involuntary manslaughter, but in April that was dropped. Now, it's possible he could be charged again.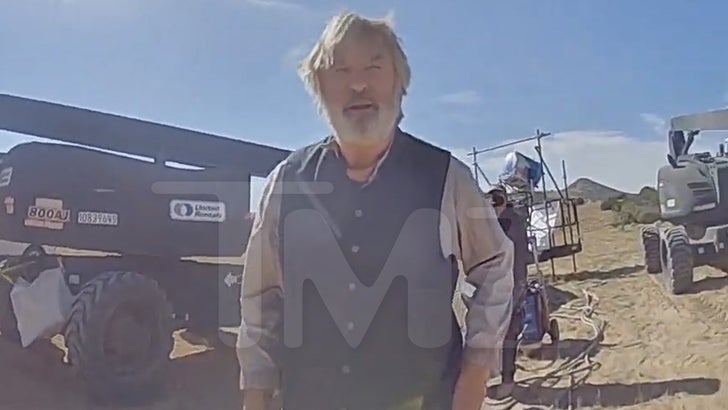 10/21/21
TMZ.com
The victim, Halyna Hutchins, was shot and killed during a rehearsal ... with Baldwin's gun going off and striking her. Baldwin has insisted he never pulled the trigger.