Israeli Soldiers Capture and Blindfold Palestinian Militant On Camera
Hamas Attacks
Israeli Soldiers Capture Palestine Militant
... Caught On Camera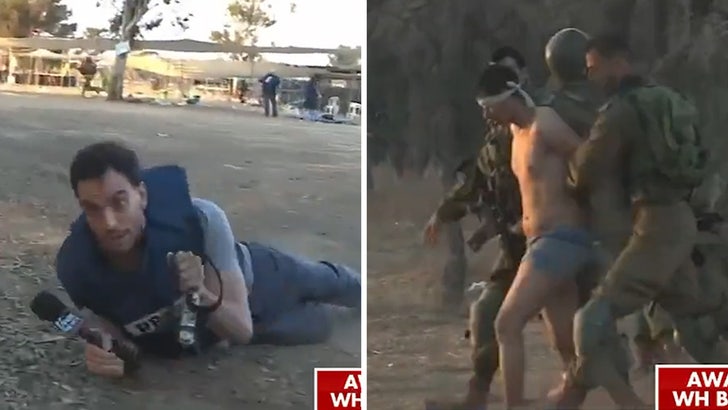 Fox News
A Palestinian militant was captured by Israeli troops during a news broadcast ... then blindfolded and whisked away while the cameras rolled on the intense situation.
Fox News correspondent Trey Yingst was with members of the Israeli forces on Thursday in Israel -- close to the grounds of the gruesome Supernova music festival massacre where 260 innocent people were murdered.
While reporting, gunshots ring out -- as Yingst and his camera crew ducked for cover, soldiers surrounded a man on the ground who was stripped down to his underwear.
They blindfolded him and escorted him away from the festival grounds ... a senior commander confirmed with Yingst that the nearly-naked man was a Palestinian militant who either came into the area from Gaza or had been hiding out in the area since Saturday's killings and kidnappings.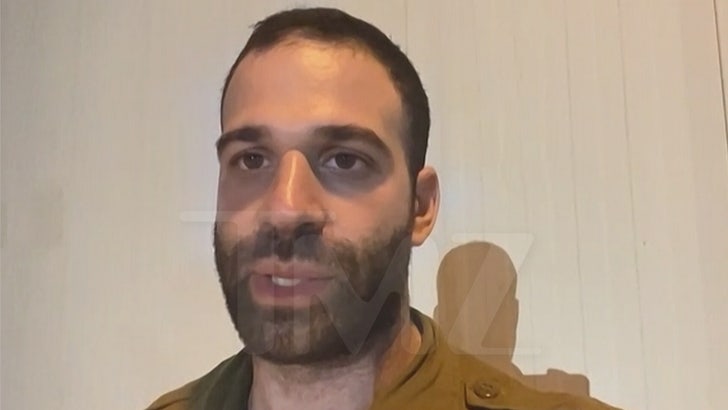 TMZ.com
He says he'll likely end up being questioned ... which could shed even more light on the tragic Supernova incident.
As you know, Hamas terrorists hit Israel hard starting on Saturday, including a brutal attack on the festival ... where people like 22-year-old Shani Louk were kidnapped -- you'll recall, she was stripped naked and paraded by Hamas while her body was spat on.
Over 2,600 confirmed deaths have been reported since the fight broke out, including 27 Americans ... not to mention countless examples of destruction playing out.