Taylor Swift Gives Emotional Thank-You Speech During 'Eras' Theater Premiere
Taylor Swift
Emotional Speech to Fans ...
'Eras' Most Fun I've Ever Had!!!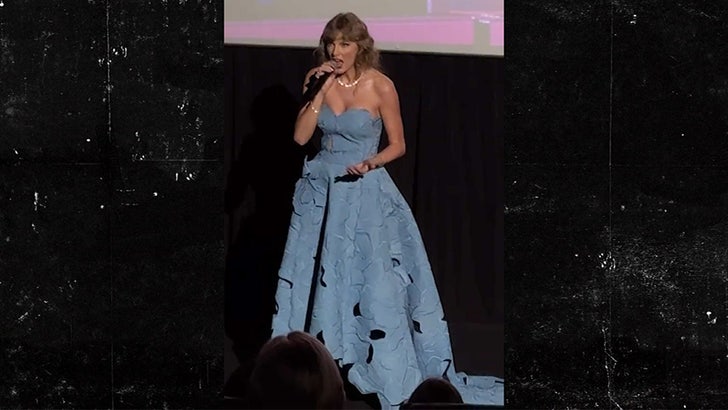 X/@FlavorFlav
Taylor Swift hopped onstage at the AMC Theater at The Grove Wednesday night, thanking her fans who showed up for the premiere of her movie, telling them how overwhelmed she is with the phenomenal success of her "Eras" tour.
TMZ broke the story ... 2,200 fans were invited to the world premiere of "The Eras Tour." All 14 AMCs were packed to the gills, and things got way better for them when Taylor took the stage.
She gave a 3-minute speech thanking folks for showing up, with a special shout-out to her family and her band, all of whom were present. She said the band has become family just like her mom, dad and brother.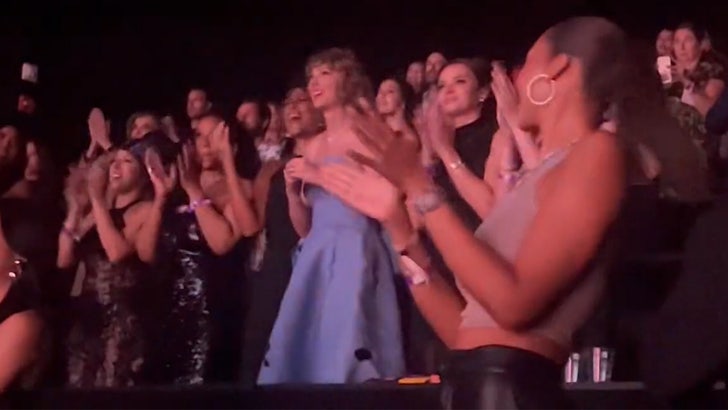 X/@kylebuchanan
She explained the process of selecting who got tickets for the world premiere ... saying they were "hand-selected and handpicked ... because you've shown some type of extra support for this tour."
She gave several speeches at the various theaters in The Grove, saying, "I'm always looking out for people with elevated levels of passion, incredible senses of humor on the internet, attention to detail. These things are very important to me."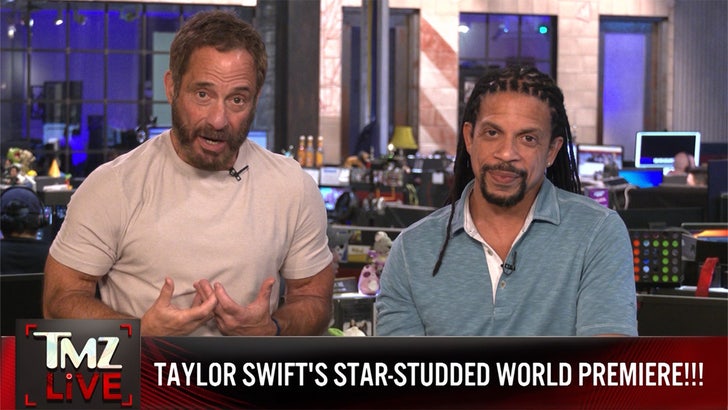 TMZ.com
The success of the flick is insane ... it's broken all records for single-day advance ticket sales -- $26 million. By the time the weekend is over, the film is expected to gross $115 million!
During the showing, Taylor was singing and dancing along in the audience.
Taylor was also there bearing gifts, including popcorn, free alcoholic drinks and candy. Fans predictably were furiously trading bracelets during the evening.
Oh, no surprise ... Taylor got a standing ovation at the end of the movie.