Aaron Rodgers Bounces Around, Throws Passes Before Jets Game
Aaron Rodgers
Bounces Around, Throws Passes Before Game
... Return To Jets Coming?!?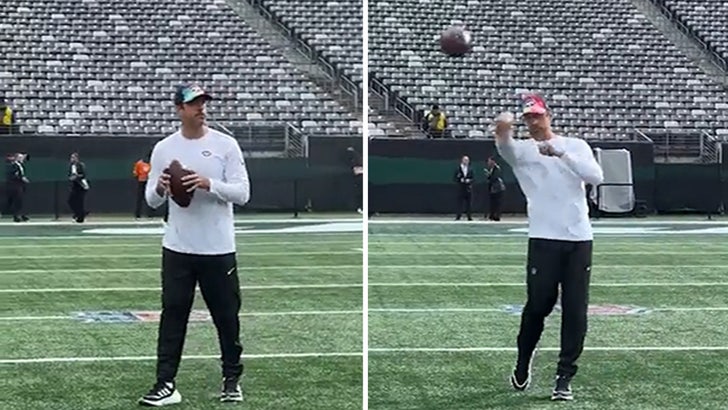 X/@NFL
Aaron Rodgers gave Jets fans further hope that he can make a comeback this season ... looking good while throwing passes before New York's game Sunday.
The 39-year-old, who tore his Achilles during a game five weeks ago, was seen warming up with some teammates prior to the Jets vs. Eagles matchup ... and he didn't seem impaired at all.
He tossed the pigskin around ... and bounced a bit on both feet, before he headed off the turf.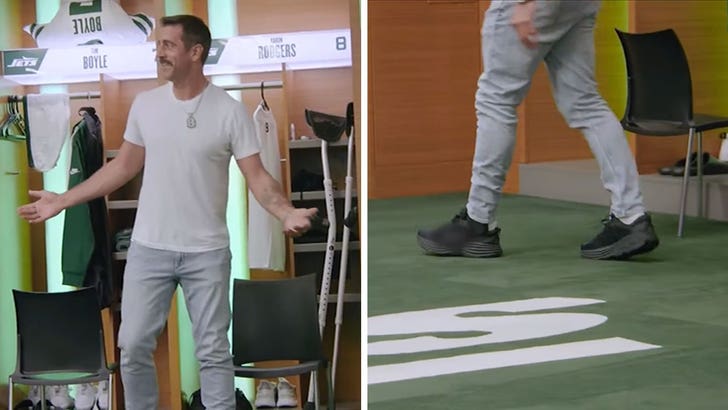 New York Jets/1JD Films
It's the second time in the last few days that Rodgers has shown progress since doctors surgically repaired his leg ... earlier this month, he was seen walking around in the Jets' locker room without any use of crutches.
He, of course, has made it a goal to return at some point to the Jets this year ... this despite most people with similar injuries requiring around 12 months to get healthy.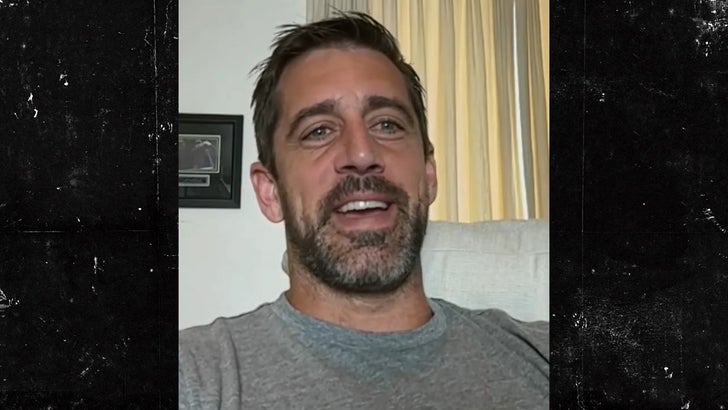 ESPN
"Give me the timetables," he said. "Give me all the things that you think can, should, or will happen because all I need is that one little extra percent of inspiration. That's all I need."