Aaron Rodgers Doesn't Rule Out Return For Playoffs, 'Anything Is Possible'
Aaron Rodgers
I Could Be Back For Playoffs
... 'Anything Is Possible'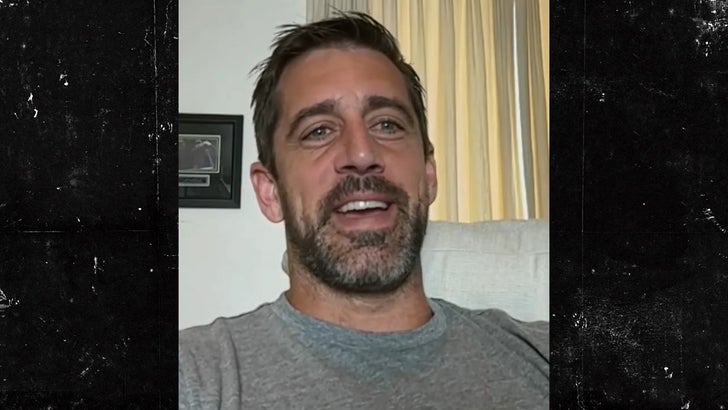 ESPN
Aaron Rodgers says tearing his Achilles on Monday Night Football was one of the worst experiences of his life ... but the New York Jets superstar is adamant he will recover from it -- and he's not ruling out a return THIS YEAR.
Fresh off going under the knife to repair his tendon, the four-time MVP joined the "Pat McAfee Show" Friday to break down his immediate reaction, recovery and his plans moving forward.
Rodgers said he dealt with "a lot of sadness, a lot of tears, a lot of dark frustration and anger" shortly after going down with the injury ... but he's been receiving a ton of love from his close friends and supporters.
"A lot of the sadness, I think initially, was just feeling like I let so many people down who believed in me, supported me, and made that transition so incredible," he said minutes ago.
Rodgers admitted he could quickly tell it was a serious situation ... but makes it clear he can overcome the ailment and get back to 100%.
"Give me the doubts," Rodgers said. "Give me the timetables. Give me all the things that you think can, should, or will happen because all I need is that one little extra percent of inspiration. That's all I need."
"So, give me your timetable, give me your doubt, give me your prognostication and watch what I do."
Rodgers explained he isn't going to curb his expectations or place limits on his recovery ... so when asked whether he could be back in time for the playoffs, he left the door wide open.
"I think as Kevin Garnett said, 'Anything's possible.'"
Rodgers certainly has faith in backup Zach Wilson's chances at having the Jets in position for a playoff run ... and he said he will be pulling for his teammate.