Aaron Rodgers Proposes Covid-19 Vaccine Debate With Travis Kelce, RFK Jr, Fauci
Aaron Rodgers
Hey, Travis Kelce ...
Let's Debate Covid-19 Vaccine!!!
As we previously reported, AR8 and the Kansas City Chiefs superstar have been sending playful jabs toward each other over the past week ... ever since the New York Jets coined his new nickname for Kelce on "The Pat McAfee Show."
Rodgers returned for his weekly appearance with McAfee on Tuesday ... and he responded to Kelce claiming the two were in a "vax war."
"This ain't a war, homie," Rodgers told McAfee minutes ago. "This is just conversation. But if you want to have some sort of duel, debate, have me on the podcast, come on the show. Let's have a conversation."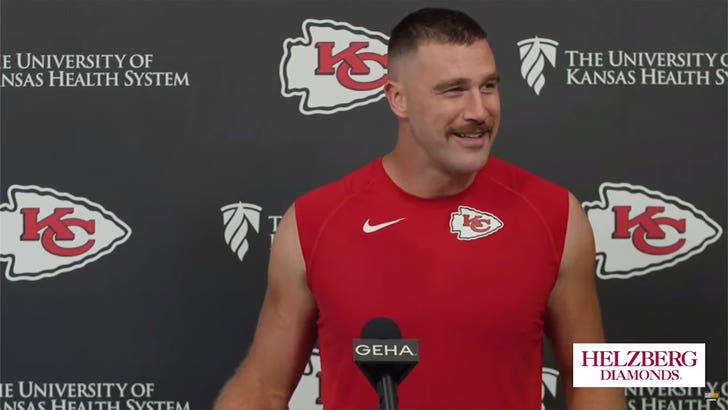 10/6/23
Kansas City Chiefs
The four-time MVP added he wants both sides to pick some backup help for the potential hash-out sesh ... revealing he wants RFK Jr. in his corner, and Kelce can choose Fauci or "some other pharmacrat" as his support.
Of course, a potential debate would surely be popcorn-worthy -- Rodgers and RFK Jr. have been outspoken against the Covid-19 vax, and Kelce and Fauci are strong proponents of getting the jab.
No word on whether Kelce will welcome Rodgers on his "New Heights" podcast ... but if he does, expect fireworks.