Trump Allegedly Asked Melania to Parade Around in Bikini for Other Men
Donald Trump
Allegedly Asked Melania
Bikini It Up For These Fellas!!!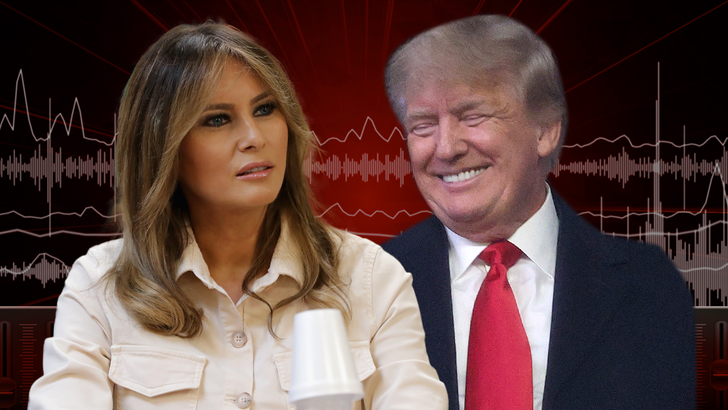 60 Minutes Australia
Donald Trump allegedly once asked his wife, Melania Trump, to strut her stuff in a two-piece to entertain some dudes he was hosting ... this according to a new secret recording.
The story comes courtesy of NYT/'60 Minutes Australia' -- which just aired a segment citing conversations that Aussie billionaire Anthony Pratt claims to have had with DT while he was in office ... and some of his anecdotes about 45 were apparently captured on tape.
In one of the audio clips, you can hear Pratt recount a time he claims went down sometime in 2019 -- when Trump was apparently hanging with him and some other business big shots during a dinner. Pratt says Trump told them about once asking MT to walk around a pool in her bikini ... so that all the other men there could get a look at what they were missing.
Unclear when exactly Trump might've made this request or where -- but from the sounds of it ... he said it sometime during his presidency. In any case, Pratt says Melania fired back at her husband ... allegedly saying, "I'll do that when you walk around with me in your bikini."
It's not all that surprising Trump might say something like that -- but what's somewhat shocking is that he potentially said this while he was serving as POTUS and her FLOTUS.
Of course, Melania comes from a modeling background ... something DT has always taken pride in. But to hear that Melania took his odd request and turned it on her hubby is pretty wild too -- especially when you consider they don't seem to be all that close these days.
Anyway, there are larger bombshells in this report ... including claims Pratt made about DT allegedly spilling state secrets to him very casual-like. The bigger takeaway that the Times notes here is special counsel Jack Smith has talked to Pratt as part of his probe into DT.
As for this Melania stuff ... it's kinda par for the course, really.