Paris Hilton Says Online Trolling of Her Son's Large Head 'Hurts My Heart'
Paris Hilton
Trolling My Son 'Unacceptable!!!'
And It 'Hurts My Heart'
Paris Hilton is continuing to protect her son, Phoenix, after social media trolls posted a bunch of rude comments about the infant's head size ... and she says the remarks hurt more "than words can describe."
She reacted to the wave of hate Tuesday on X, admitting that living in the spotlight comes with folks commenting left and right, before adding ... "but targeting my child, or anyone else's for that matter, is unacceptable."
She says the things she's seen about her baby boy hurt her heart, saying she's "worked hard to cultivate an environment that is all about love, respect, and acceptance, and I expect the same in return."
Paris even points out the corner she's backed into ... "If I don't post my baby, people assume I'm not a great mother and if I do post him, there are some people who are cruel and hateful 😢."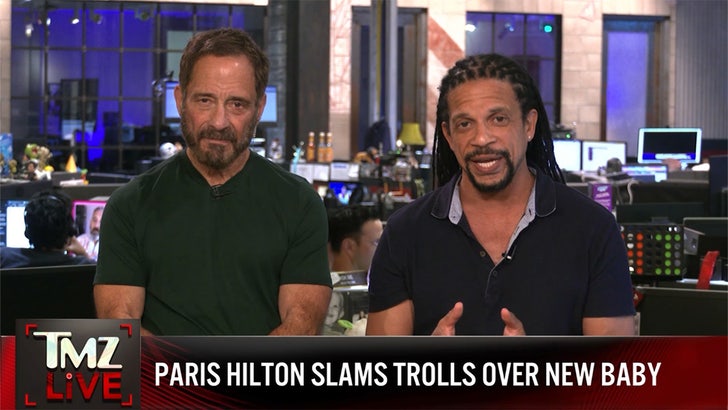 TMZ.com
Regardless of the haters, Paris says she's a "proud working mom" and has always dreamt of being a mother -- calling Phoenix 'the biggest blessing of my life."
As we reported, Paris first clapped back in the comments section of a TikTok about the nasty comments she got on a cute photo of her and Phoenix ... writing, "🥺😢There are some sick people in this world.☹️My angel is perfectly healthy."