*NSYNC Members Support Justin Timberlake Amid Britney Spears Memoir Noise
*NSYNC
Staying Supportive of Justin ...
As He's Dragged in Britney Memoir
Justin Timberlake is feelin' the heat amid Britney Spears' new book release -- and all the spilled secrets about their relationship -- but we're told his *NSYNC bros still have his back.
We're told they've all known him for 25 years, and would be more than happy to be back performing with him ... despite all the negative energy Britney and her loyal fans are aiming at JT.
While *NSYNC fans and RCA Records would love another Reunion, it isn't in the cards right now -- we're told Justin's focused on his new solo single, album and a tour next year.
BTW, our sources say the hate JT's been getting isn't impacting his career plans. The single and tour for next summer are a full go -- however, we're told he's quietly removed some club appearances that were set for early next year, tied to the release of his single and album.
As we reported, there are no current talks about *NSYNC doing more together -- Justin said recording "Better Place" would just be a special thing for his 'Trolls' sequel.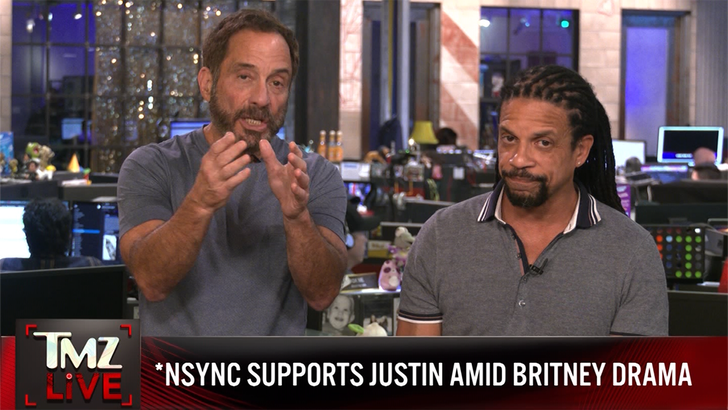 TMZ.com
Still, our sources say the other 4 members are staying excited about the potential for Justin to change his mind, and get back in a studio -- or on a stage -- together.