Pete Davidson and John Mulaney Postpone Comedy Shows in Maine After Mass Shooting
Pete Davidson and John Mulaney
Postpone Comedy Gigs In Maine ...
'Devastated' By Mass Shooting
Pete Davidson and John Mulaney are pushing back the dates for their upcoming shows in Maine as residents deal with the fallout from a mass shooting.
The comedians just announced they are postponing their scheduled weekend shows in Bangor and Portland, roughly 30 miles from where Wednesday's deadly shooting took place.
In a statement on social media, John and Pete say they are "devastated" by the incident and "We are thinking of you all."
As you know ... a gunman went on a shooting rampage Wednesday night at a bowling alley and bar in Lewiston, Maine ... 18 people are dead and 13 more are injured.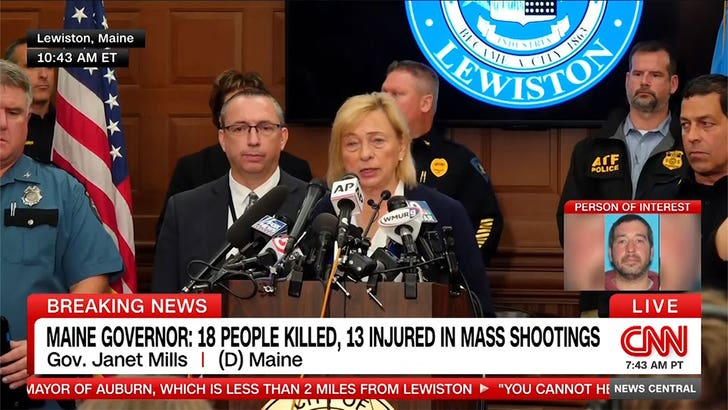 CNN
The suspected shooter, Robert Card, is still on the loose ... and there's an ever-expanding manhunt.
Meanwhile, residents are being asked to shelter in place as law enforcement tries to find Card.
Folks are applauding Pete and John for postponing the shows ... and there's been no word on a rescheduled date.