Maine Mass Shooting Suspect Robert Card Found Dead From Apparent Suicide
Maine Mass Shooting
Suspect Robert Card Found Dead ...
From Apparent Suicide
Robert Card -- the man accused of going on a shooting spree in Maine, killing at least 18 people and injuring over a dozen more -- has been found dead from a self-inflicted gunshot wound.
Card's body was just found in the woods in Maine and officials are expected to share more details in a news conference scheduled for 7 PM PT.
As we reported, a manhunt was underway for 40-year-old Card after he opened fire at a bowling alley and a bar in Lewiston, Maine Wednesday night ... with some of the people at the bowling alley being a part of a youth bowling league.
Wednesday night's shooting is now infamously cemented as one of the 10 deadliest mass shootings in American history.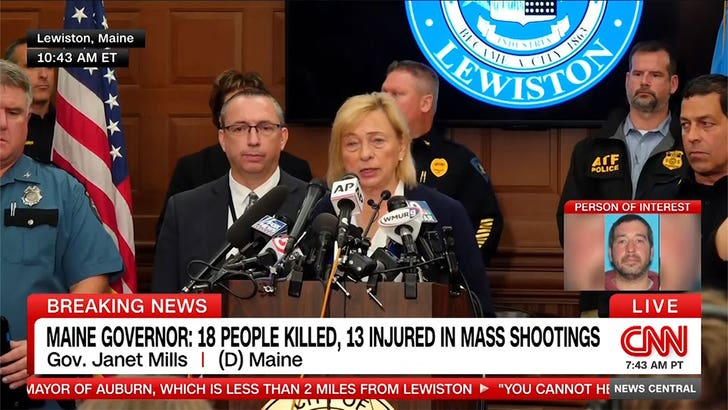 CNN
A shelter-in-place order was in effect following the mass shooting, with Maine Governor Janet Mills urging residents not to approach Card if they saw him. Schools in the area were also shut down as the hunt continued.
The U.S. Army Reservist is reportedly a trained firearms instructor with 20 years of military experience, working as a petroleum supply specialist in the Reserve with no combat deployments -- enlisting in 2002.
According to multiple media outlets, he recently reported hearing voices and had even threatened to shoot up a National Guard Base in Saco, ME. He also was reportedly committed to a mental institution this summer but was released after a couple of weeks.
Maine's relaxed gun laws have become a big talking point in the wake of the horrific shooting -- the state doesn't have a red flag law that lets family members directly ask a judge to take guns away from someone who shows signs of being a threat to others.