Taylor Swift Fans Think She Calls Out Harry Styles In '1989' Vault Track
Taylor Swift
New Vault Track All About Harry Styles
... Fans Speculate He's the 'Lying Traitor'
Harry Styles is the latest of Taylor Swift's exes to get shaded in a new vault track ... this according to fans who are convinced he's the "lying traitor" she's singing about.
On "1989 (Taylor's Version)," which dropped Friday, there's a new song -- "Is It Over Now?" -- and Swifties are convinced it's about her brief relationship with the former One Direction star.
Taylor and Harry dated from 2012 to 2013, and the original "1989" album came out in 2014, so the timeline's already telling ... but the lyrics are even a bigger clue, according to fans -- talking about a time her ex "lost control," resulting in "red blood" and "white snow."
Fans have started to connect the dots ... saying Taylor claimed in 2014 she got into a snowmobile accident with an ex. At the time, Harry was spotted with a bandage on his chin.
She sang about the accident in the track "Out of the Woods," also from 2014 -- "Remember when you hit the brakes too soon/Twenty stitches in a hospital room/When you started crying, baby, I did too."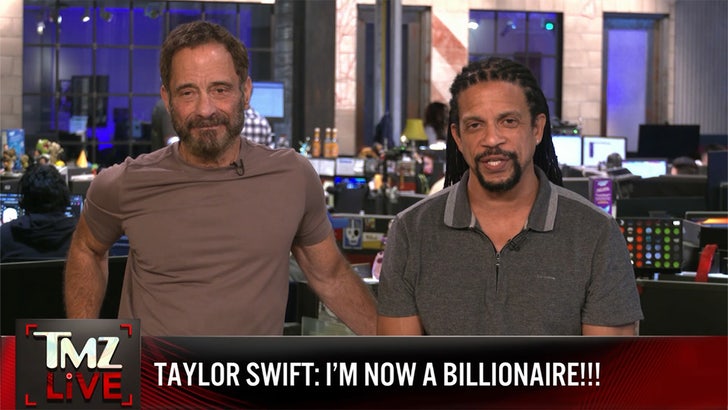 TMZ.com
That's not all ... the new song talks about Taylor wearing a "blue dress on a boat," and a pic from 2013 showed her wearing exactly that while taking a boat ride away from the Virgin Islands, where she was vacationing with Harry.
She ends up calling her ex a "lying traitor" in the song ... who moved on to "every model's bed for something greater." Gotta admit, the writing's on the wall here. 👀