André 3000 Previewed Debut Album for Tyler, The Creator, Frank Ocean's Approval
André 3000
New Album's All Flute, No Flows
... Approved By Frank & Tyler!!!
Outkast's outcast André 3000 announced today his debut solo album is dropping this Friday, totally shocking the music world ... although, it's probably not what they're expecting.
He's not doing any rapping, or speaking, for that matter!!!
Waiting for your permission to load the Instagram Media.
André posted the album cover art for "New Blue Sun" on his IG, which is a drawing of him holding the flute he's been spotted trotting around the globe for years.
The lack of any lyrical verses is one thing folks are buzzing about, but the other is the song titles. Take, for instance, the opening track ... "I Swear, I Really Wanted to Make a Rap Album But This Is Literally the Way the Wind Blew Me This Time." Yeah, that sets the tone.
TRACKLIST FOR ANDRÉ 3000's NEW ALBUM 'NEW BLUE SUN' 💿

▪️ I swear, I Really Wanted To Make A "Rap" Album But This Is Literally The Way The Wind Blew Me This Time

▪️ The Slang Word P(*)ssy Rolls Off The Tongue With Far Better Ease Than The Proper Word Va*ina . Do You Agree?

▪️… pic.twitter.com/Wtqj3mpwUc

— NFR Podcast (@nfr_podcast) November 14, 2023 @nfr_podcast
André broke down his methodology in a rare interview with NPR ... and explained although he doesn't rap on the project, he still speaks with his music. Like he could be screaming "I hate that p**** n****" and you wouldn't even know exactly.
Rap fans might be disappointed, but he did get the stamp of approval from both Frank Ocean and Tyler, The Creator ... 2 artists who credit him with some of their highest inspirations!!!
The album is billed as a "stunning 87-minute mind-bender," and André says he pulled up at Tyler's house to get his opinion ... and Frank just happened to be there.
André played them a few tracks and the music cleared Tyler's head, allowing him to crack the matrix that was his Louis Vuitton wall of trunks while Frank gave 3 Stacks 👍🏿.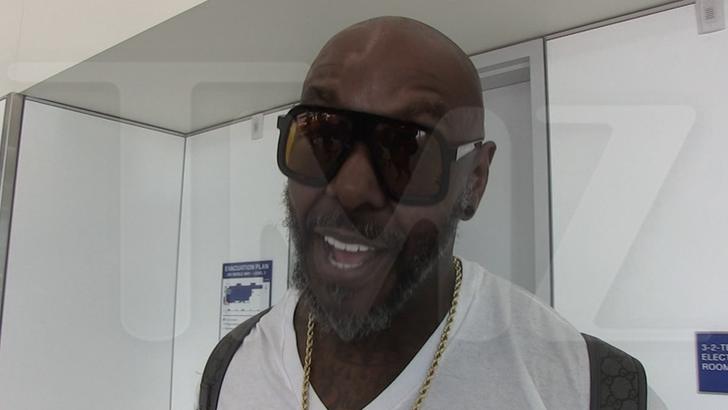 TMZ.com
Fans have been praying for news like this since André and Big Boi won Album of the Year for 2004's "Speakerboxxx/The Love Below."
If you recall, Dungeon Family member Sleepy Brown told us Outkast was a wrap as a group so an album full of André's flutes is all you're gonna get!!!