This Week's Biggest Losers 11/25/06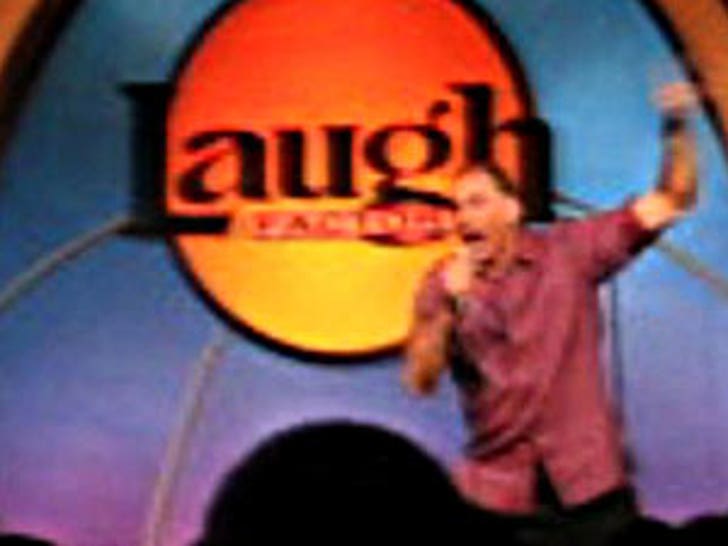 For most of us, part of Thanksgiving fun is beating other dinner guests to the stuffing. For this hapless holiday group, it was more about getting the stuffing beaten out of them.
Michael Richards: He looks a little bit like Lenny Bruce, and not at all like Richard Pryor. KKKramer should never have attempted to walk in the nimble N-word footsteps of a pair of stand-up comedy legends. On Monday's "Late Show with David Letterman," Jerry Seinfeld was there to hawk the Season 7 DVD just in time for post-Thanksgiving shoppers. Instead, he and Richards were thrust via satellite into an episode no one wanted to see. In moving from puffy shirt to puffy eyes, the 57-year-old Richards managed to instantly limit his near-term career options to a David Duke TV movie.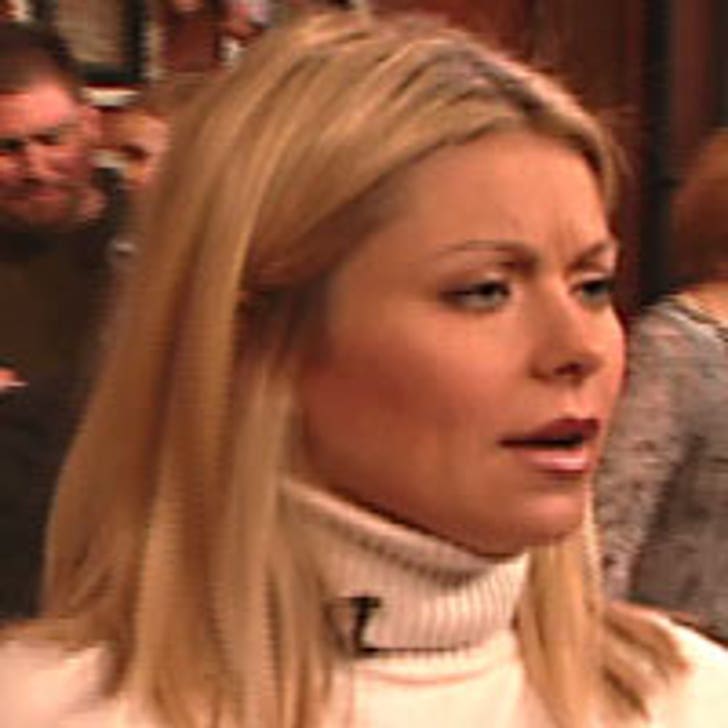 Kelly Ripa: With her clay-footed handling of an American Idol's playful banter, Ripa inadvertently plunged into the treacherously shrill waters of "What's up with that?" Compounding matters, beyond Rosie's dark "View" of the matter, is the utterly unbelievable nature of Ripa's apology. She was worried about catching cold and flu season germs? To paraphrase a lyric from "Sorry Seems to Be the Hardest Word," -- track five of Aiken's latest album -- "It's a sad, sad situation, and it's getting more and more absurd." Memo to Gelman: Wash, rinse, repeat.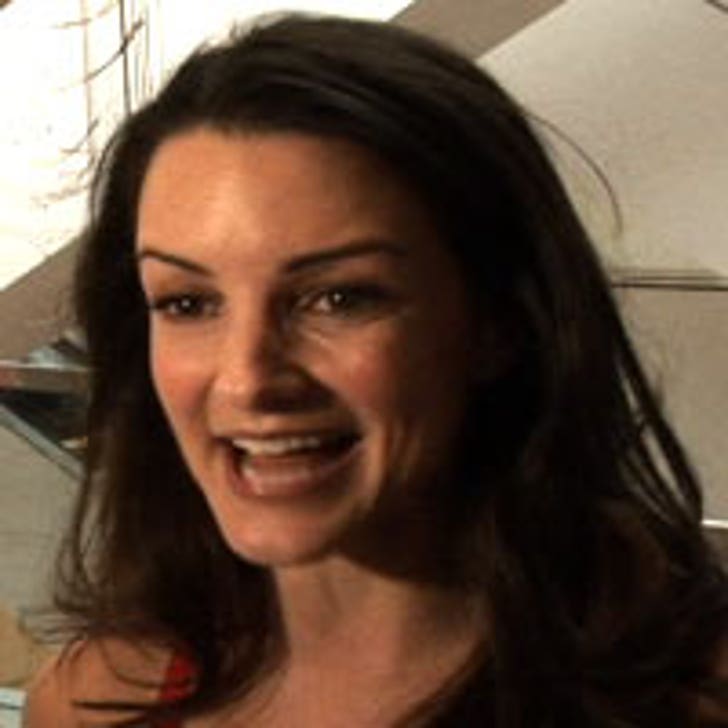 Kristin Davis: If your 2006 acting resume consisted of "The Shaggy Dog" and this weekend's Thanksgiving turkey "Deck the Halls," you'd be praying for a "Sex and the City" reunion movie too. Since wrapping the smash HBO series, Davis has been relegated to the wife/mom ghetto, a trend first solidified with "The Adventures of Shark Boy and Lava Girl," and the ABC-TV movie, "Soccer Moms." Since the man who plays her hubby "Christmas with the Kranks" is none other than Matthew Broderick, let's hope Davis had the good sense to wrap her latest sexless film gig with a personal message for Matt's significantly better-employed other: "Hey, girl, can you throw me a bone?"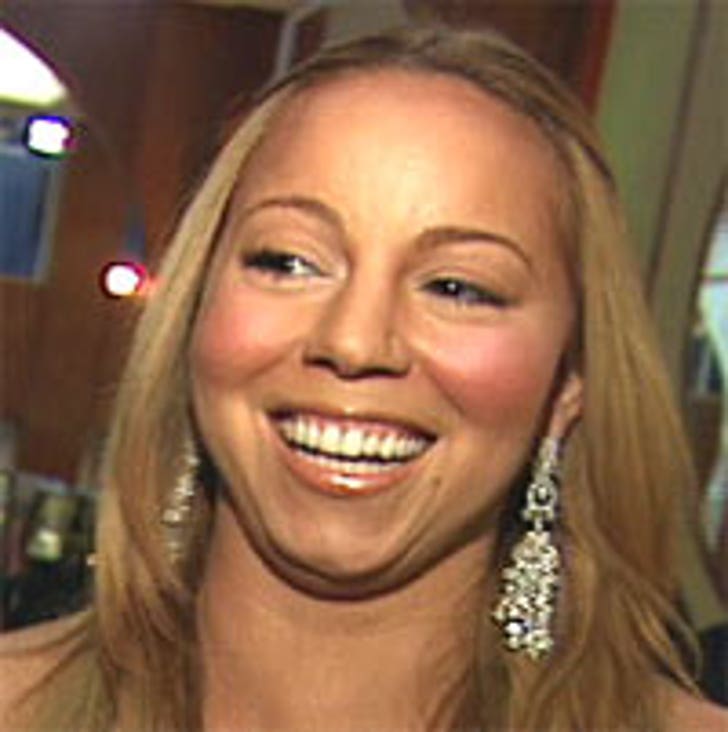 Mariah Carey: While the Black Eyed Peas went 3-for-3 at this year's American Music Awards, the Turnpike Tunester and all-time AMA nominations leader got an 0-for-3 black eye, coming on the six-inch stiletto heels of pissing off fellow absentee winner Slim Shady, with her denials of a 2001 relationship, and wrangling in court with a producer over a cancelled Hong Kong tour date. True, Carey did collect the Make-A-Wish Foundation "Icon Award" last Friday at the Beverly Hills Hotel, but that was, in part, because of her willingness to allow children to take her place at music awards shows. Hmmm ... forgive us for being cynical, but seat-filling in the face of a shutout doesn't quite seem quite the same as getting a steroid-supplemented big-leaguer to hit one out of the park for you.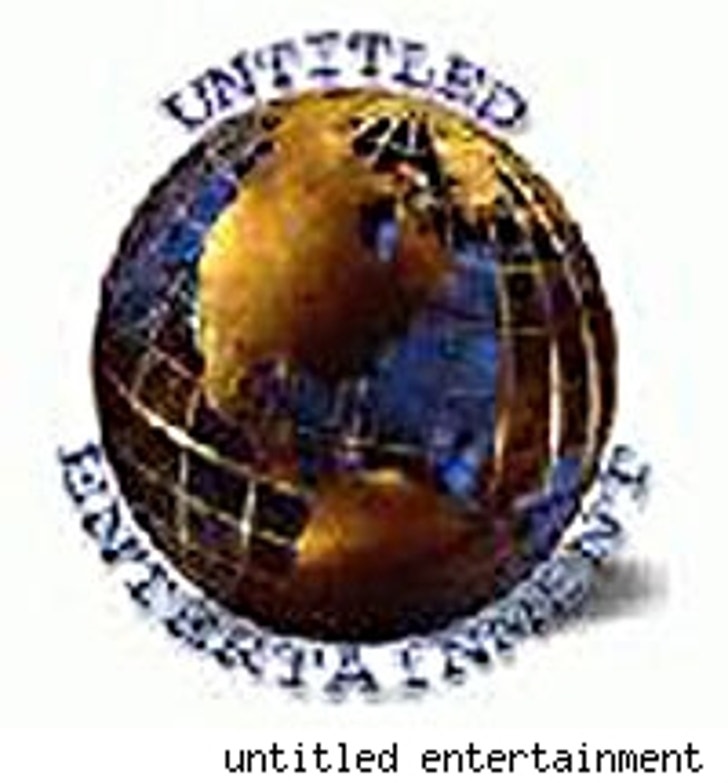 Untitled Entertainment: Whether it's an AA-lister like Mel Gibson or a Gaffe Factory headliner like Michael Richards, there are always other Hollywood folks caught in the crossfire when something this colossal goes down. One of those in Richards' case is his personal management firm, Untitled Entertainment, who will see -- at least for a while -- the fan mail turn to hate mail and the need to pass around xeroxed pages from the playbooks of fellow clients Anne Heche, Tom Sizemore and Christian Slater. As time passes, strange things often spring from hard turns like these, so don't be surprised if a year from now Richards is a well-paid public speaker, counseling college students on the vagaries of prejudice. If Jerry Springer can wind up on "Dancing with the Stars," anything is possible.