Still Gonna Bet the Cowboys This Weekend...?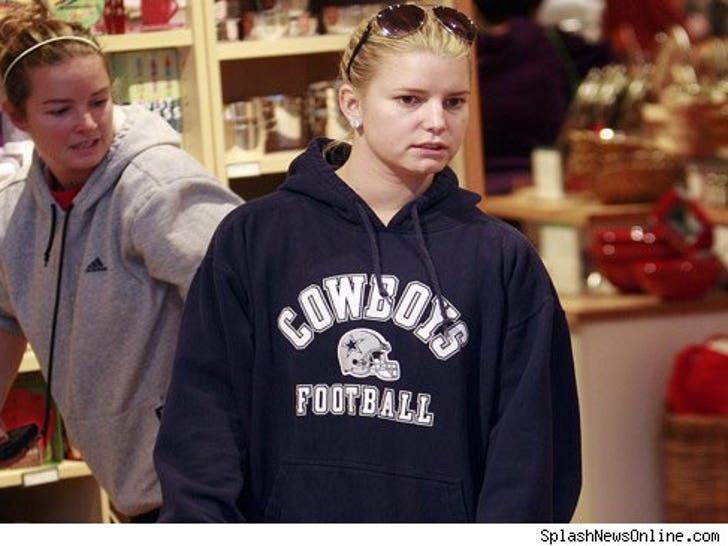 The Dallas Cowboys are 6-3, leading their division, and are favored to beat the Washington Redskins by 11 points this weekend ... but after seeing this pic, do the odds even matter???
This photo of Jessica Simpson rocking a 'Boys sweatshirt was taken yesterday in Beverly Hills.
Before that ... she took all sorts of heat for going on a trip to Cabo with several Dallas players just days before they lost a big playoff game in 2008.
Then again, they are playing the Redskins this weekend...