Frank McCourt: Jamie and BF Deceived Team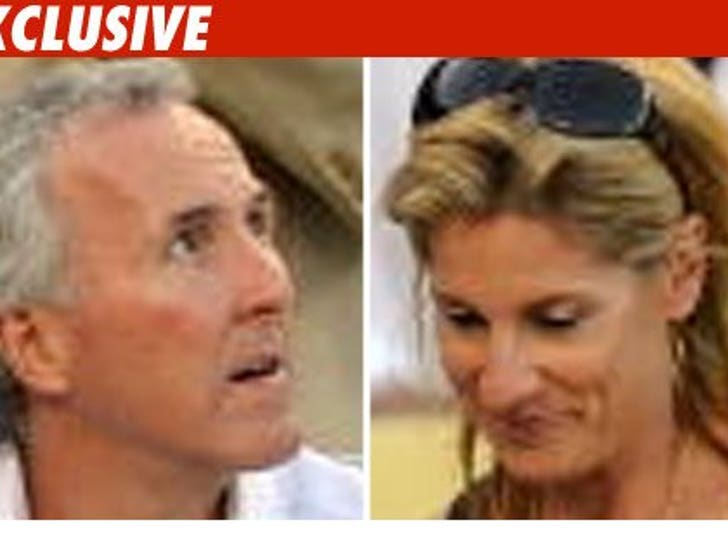 Frank McCourt claims his estranged wife Jamie McCourt is screwing with his baseball team -- the Los Angeles Dodgers -- and he's now asking the divorce judge to end the marriage and get Jamie out of his life for good -- STAT.
Frank filed legal documents this afternoon -- obtained by TMZ -- claiming last week, Jamie's boyfriend, ex-Dodger employee Jeff Fuller, went to Taiwan and met with "a high-ranking Taiwanese government official," falsely holding himself out as a Dodger official.
The Dodgers had been discussing the possibility of playing exhibition games in Taiwan in Spring, 2010. According to a declaration by Acey Kohrogi, Director of Asian Operations for the Dodgers, Fuller was pretending to represent the Dodgers in the Asian market.
McCourt claims in the docs that Jamie -- whom he fired as Dodgers CEO in October -- has had a negative impact on the Dodgers and Major League Baseball as she "drags her feet [and] promotes herself, directly and through her surrogate Fuller, as a co-owner of the team."
, who works in the office of the Commissioner of Major League Baseball. Manfred wrote, "The Commissioner has asked me to urge you to resolve this matter as quickly as possible to avoid future problems of this type."
Jamie's rep, Michael Sitrick, tells TMZ, "Jeff took the trip on his own and any meetings he had or actions he took were not on behalf of Jamie or with the knowledge of Jamie." Sitrick says he didn't ask Jamie if she's ticked off with Jeff.