Shaq Snowed Out of His Own Party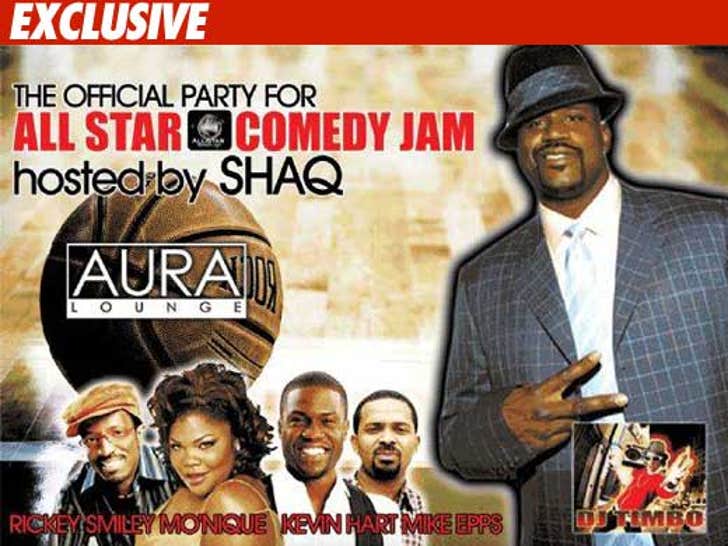 Shaquille O'Neal was supposed to host a party last night in Dallas for NBA All-Star Weekend -- that is, until the biggest blizzard in the city's history got in the way.
TMZ spoke to a manager of Aura Nightclub in uptown Dallas who told us that before Shaq arrived at the club, the record-setting snowfall blew out some electrical transformers ... leaving everyone standing in the dark.
We're told O'Neal's people were already at the club when the lights went out and decided that between the heavy snowfall ... and the complete and utter darkness ... it'd be best if Shaq didn't roll in.
But the good news: The Cleveland Cavaliers' big man is set to host a party at Aura tonight as well ... pending the presence of electrical power.