Selena G to Boyfriend -- I Got You in My Pocket
Selena G to Boyfriend
I Got You in My Pocket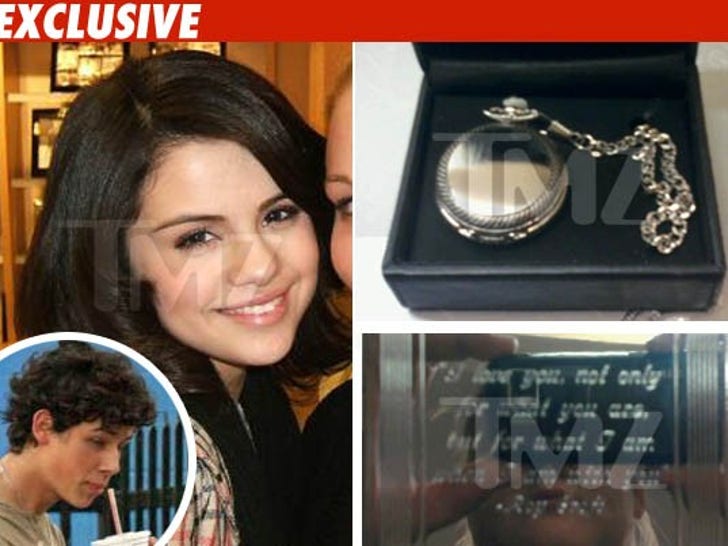 Selena Gomez went shopping in Texas for her "boyfriend" on Tuesday -- and she got the perfect thing for him to play with in his pocket: A watch.
TMZ has learned the teen Disney idol was on the hunt for the perfect timepiece for a special friend -- if you believe the rumors, that friend is Nick Jonas. She picked it up at a jewelry store in the Northpark Mall in Dallas.
We're told she got the watch engraved with the phrase "Check the time ... I love you right now" -- and then personalized the box with a line from a Roy Croft love poem: "I love you, not only for what you are, but for what I am with you."
Good deal ... considering the total bill was only $148.31.