Nic Cage -- I'm Not Dead Broke!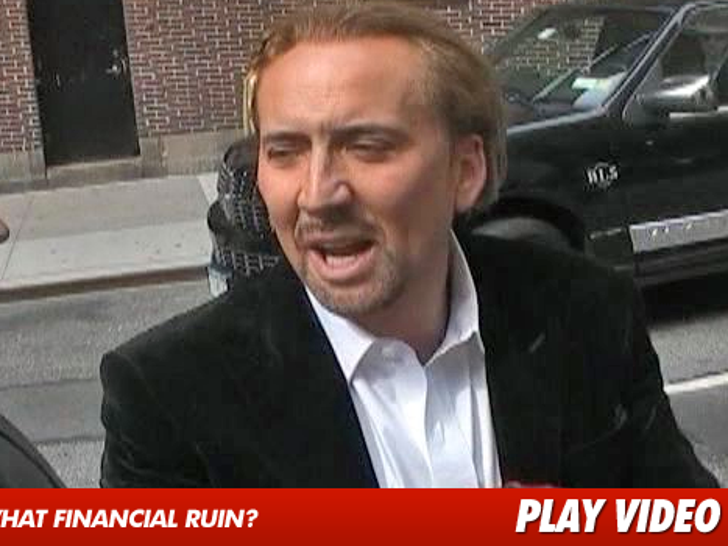 Nicolas Cage says he ain't penniless -- in fact, the actor shrugged off bankruptcy rumors yesterday like a boss ... sporting the kind of crushed velvet blazer you wear when you don't owe millions in back taxes.
Cage was leaving the set of "The Late Show with David Letterman" -- when the actor signed autographs and dismissed questions about his money problems all at the same time.