'Bruno' Smacks 'Himbos' in Velcro Lawsuit
'Bruno'
Smacks 'Himbos' in
Velcro Lawsuit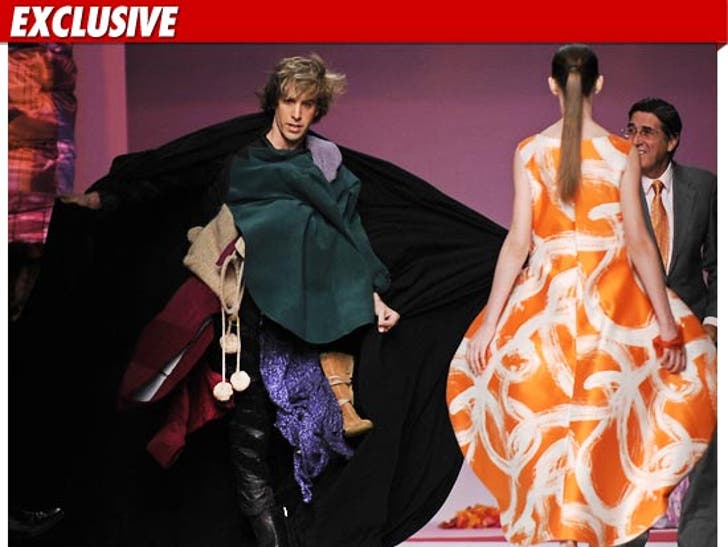 A guy who claimed Sacha Baron Cohen ripped off his idea for the Velcro scene in "Bruno" couldn't get the lawsuit to stick in court ... TMZ has learned.
According to documents just filed in federal court in California, a judge ruled that the "Bruno" scene didn't have enough in common with a scene from an unmade movie called "Himbos" ... in which some dude was also supposed to don a Velcro suit and wreak havoc at a fashion show.
As a result, the case was just dismissed -- making it the 487,007,784th legal victory for Cohen and his lawsuit-inducing mega-flicks.