Tiger Woods -- The $100 Million Photo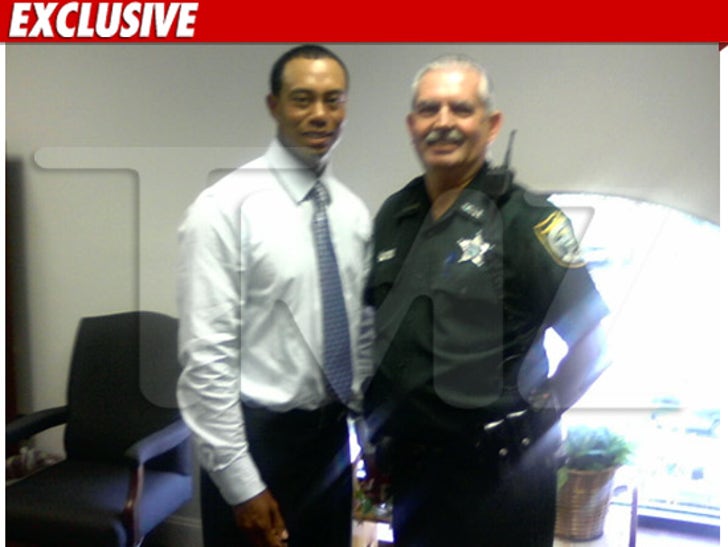 Ever wonder what a man looks like right after he loses $100 mil??? Well, look no further ...
TMZ has obtained this photo of Tiger Woods ... taken moments after the hearing in which his divorce from Elin Nordegren was finalized at Bay County Circuit Court in Panama City, Florida last month.
Tiger -- who didn't say one word to Elin that day -- smiled and posed for a photo with the bailiff from the hearing right after they left the courtroom.
One source tells us Tiger was "nice" -- even after signing away roughly $100 million to Elin.
It's the first time -- in a reeeeeally long time -- that Tiger has been seen out without the Nike swoosh.