LeBron's Manager Accused of False Imprisonment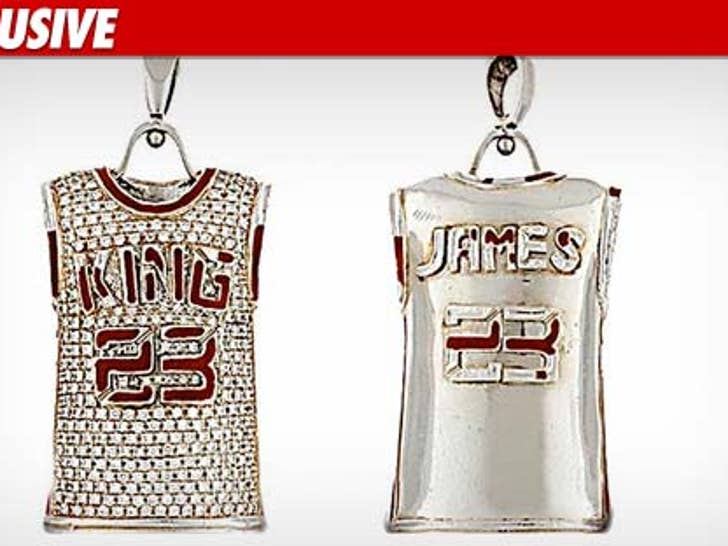 LeBron James' manager is accused of physically and psychologically damaging a 19-year-old woman ... after she claims the guy held her against her will and stole a very expensive piece of LeBron-inspired jewelry.
TMZ has obtained a lawsuit filed by VaNeisha Robinson -- in which she claims Maverick Carter and his mom staged a 9-man ambush to jack a $10,000 pendant she claims she bought at a garage sale for $5 back in 2005 thinking it was costume jewelry. Turns out, it was real.
Carter maintains the pendant was stolen from him roughly 3 years ago ... and he had no idea where it went until he saw that Robinson was trying to sell it on eBay.
But in the suit, filed in Ohio, Robinson claims Carter concocted a diabolical plan to lure her into his home, insisting that LeBron would be present to make a deal -- instead, she claims, a horde of 8 or 9 people held her in the house against her will and forced her to give up the bling.
For the record -- Robinson claims LeBron was never at the house.
Now, Robinson wants the pendant back and more than $50k in damages from Carter -- claiming she was robbed, falsely imprisoned and suffered some serious mental anguish.
Carter has already filed a response -- denying all allegations.