Tiger and Rachel -- Should Old Acquaintance Be Forgot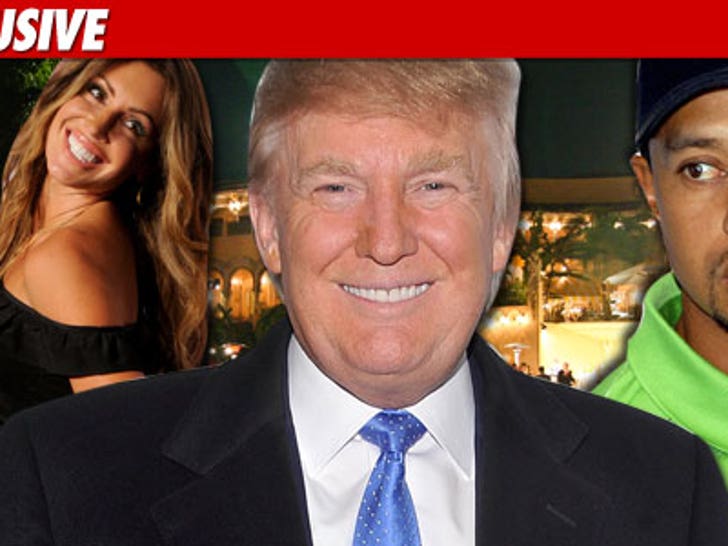 Rachel Uchitel may ring in the New Year with the man who gave her the best present of 2010 -- $10 million -- and it's all thanks to Donald Trump.
TMZ has learned ... both Rachel and Tiger Woods have been invited to Donald's annual New Year's Eve bash at his Mar-a-Lago mega-estate in Florida.
As for Tiger, Donald tells TMZ, "I did invite him. I'm the only guy who has tried to defend him."
Rachel, as usual, is a little more complicated. She has a "blind date" with a guy in the New York fashion industry whom Donald invited, and Rachel is coming as the plus one.
Donald tells us, "She's absolutely welcome."
As for Tiger, Donald says he may or may not come. On the other hand, it's a good place to meet chicks.