TMZ Live: Beer Time with Prince Von A-Hole!!!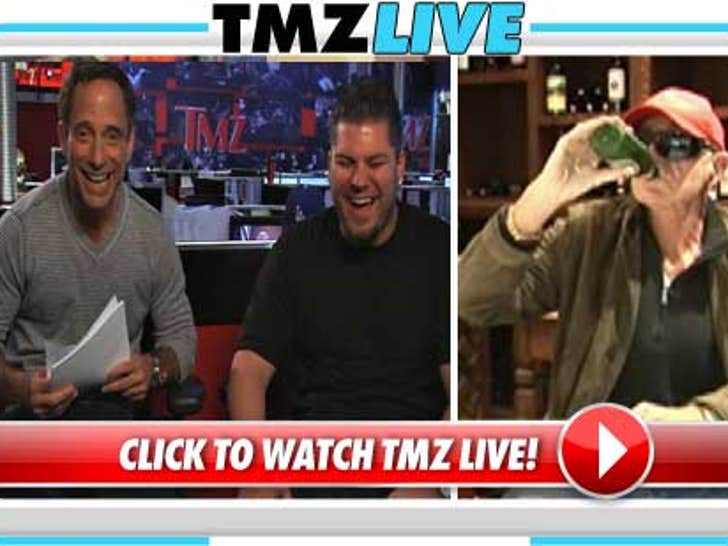 He's officially the most hilarious guest ever -- TMZ Live was graced with the glorious presence of Prince Von A-Hole today, who described his recent eye-gluing accident in graphic detail ... while SLAMMING A BOTTLE OF BEER!!
And if that wasn't entertaining enough, we also took your questions on everything, including ...
-- Lindsay Lohan losing control in the Betty Ford assault case
-- Prince Von Anhalt's nickname
-- Lisa Marie Presley's Oprah interview about her marriage to Michael Jackson
-- George Lopez mayoral flip-flop
-- Tiger Woods and Rachel Uchitel invited to the same NYE Party ... at Donald Trump's place
-- Photos of Mel Gibson's baby daughter Lucia ... showing a mark on her chin
-- Hugh Jackman not suing Oprah over the zipline accident
-- ... and TMZ Fit Club's favorite soup!!!