'Jersey Shore' -- Sammi Hits Ronnie -- Off Hook for Punching Him
'Jersey's' Sammi
Off Hook for
Punching Ronnie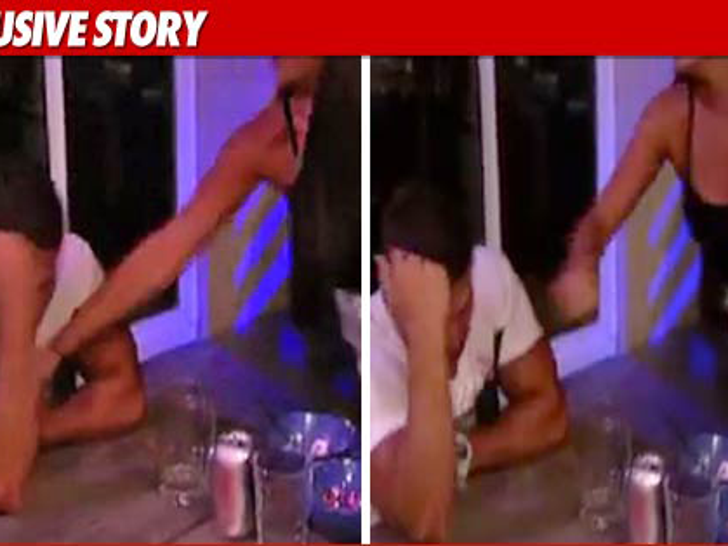 MTV
She coldcocked Ronnie with a HAYMAKER on an episode of "Jersey Shore" -- but Sammi Sweetheart ain't facing the same fate as "Teen Mom" Amber Portwood ... in fact, she's off the hook completely ... for now.
It was a pretty shocking promo for this week's episode -- Sammi slugs Ronnie across the jaw during an argument ... an act of violence nearly identical to the thrashing Amber Portwood unleashed on her baby daddy just a few months ago ... the same thrashing that landed her behind bars.
As we previously reported, Amber was charged with felony domestic violence over the on-air beatdown -- but according to the Chief of Seaside Police, Sammi won't be prosecuted whatsoever ... at least until Ronnie decides to press charges.
Calls to Ronnie's rep weren't returned -- but seeing as the footage was shot last summer, we're guessing he's moved on. Meanwhile, Amber still faces three years in prison.