Allen Iverson's Lambo in Lock-Up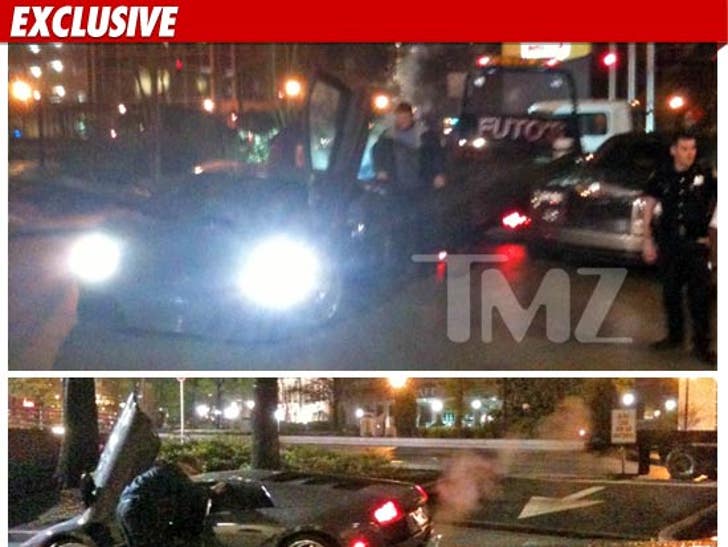 Allen Iverson's sick Lamborghini is sitting in an Atlanta police impound yard ... after the former NBA superstar got pulled over last night ... TMZ has learned.
Atlanta PD confirms Iverson was a passenger in his silver 2009 Lambo when they pulled over the ride because it had expired dealer tags.
Police impounded the whip and gave A.I. a ticket.
By the way, after Iverson got his belongings out of the Lambo -- he slipped into another car ... his friends were following in an even sicker Rolls-Royce.
That's just how he Rolls.