NFL Star Joey Porter -- $3,000 Judgment Day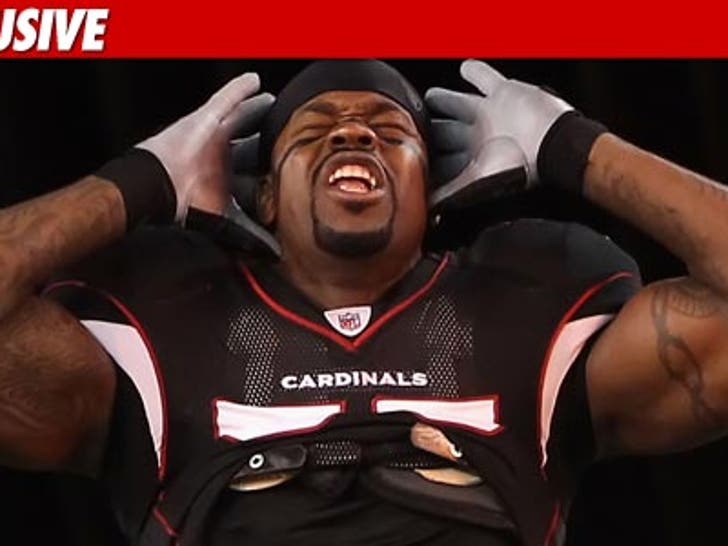 NFL star Joey Porter took a painful hit last week -- because TMZ has learned, the Cardinals linebacker got nailed with a bill from his swanky homeowner's association ... after allegedly stiffing them $3,000.
According to papers filed in Kern County, CA -- Joey got saddled with a $3,028.48 default judgment for allegedly unpaid association assessments on his Bakersfield home.
Calls to Joey weren't returned.