'Teen Mom' Jenelle -- The Bikini Danger Zone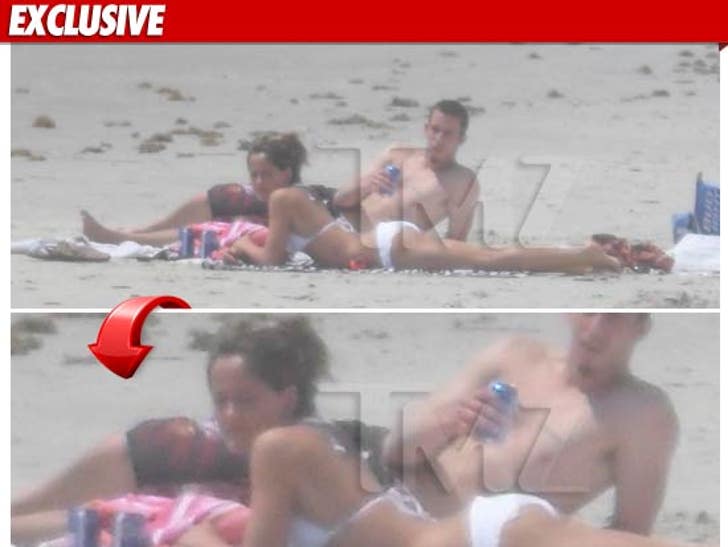 Just weeks after beating the crap out of another girl ... "Teen Mom" star Jenelle Evans slipped into her bikini yesterday and got right back into ANOTHER dangerous situation at a local beach.
19-year-old Evans -- who's currently on probation stemming from a drug-related conviction -- was surrounded by beer and beer drinkers at Yaupon Pier in North Carolina Thursday.
Jenelle's lawyer insists the MTV star DID NOT engage in any illegal alcohol consumption -- but for someone who's already on thin ice with the law ... and who has a child ... putting herself in the midst of temptation is one hell of a risk.