Dennis Rodman: I Once Dropped $80k In a Strip Club!!
Dennis Rodman:
I Once Dropped $80k
In a Strip Club!!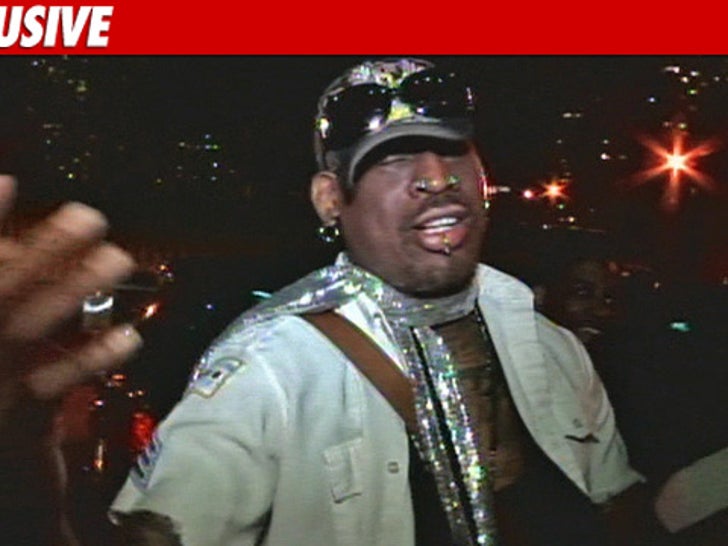 Dennis Rodman may have unintentionally funded a whole lotta college educations ... because dude told us he once dropped $80,000 at a strip club ... IN ONE NIGHT!!
Of course, the year was 1996 ... and Dennis had just signed a one-year deal with the Chicago Bulls reportedly worth $9 million.
Now, 15 years later ... Rodman busted out a few singles again last night to celebrate his 50th birthday at the Headquarters Gentleman's Club in NYC.
On his way in to the party, Rodman also gave us a hint about the outfit he's planning to wear for his upcoming induction into the NBA Hall of Fame ... an outfit that may include a circus clown, midget and a drag queen.