Flo Rida Busted for DUI In Super-EXPENSIVE Car
Flo Rida
Busted for DUI In
Super-EXPENSIVE Car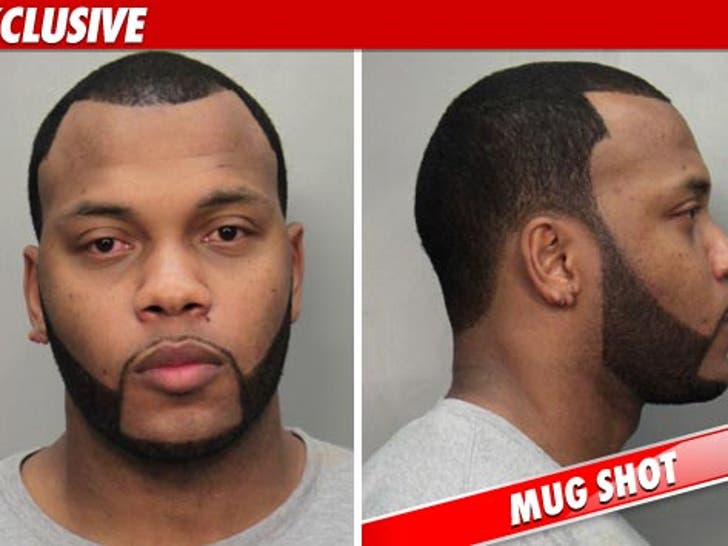 Rapper Flo Rida -- the guy behind the smash hit, "Low" -- was busted for drunk driving in Miami Beach this morning in one of the most expensive cars on the planet!!!!
Law enforcement sources say ... 31-year-old Flo Rida was driving around in his red and black 2008 Bugatti -- valued around $1.7 million -- when cops observed the rapper swerving in his lane and pulled him over around 3:30 AM.
During the stop, cops detected the odor of alcohol -- so Flo was given a field sobriety test ... and didn't perform very well.
Flo -- real name Tramar Dillard -- was arrested on suspicion of DUI and taken to a nearby station where he is currently being booked.
UPDATE: According to the police report, obtained by TMZ, cops say a large crowd gathered around Flo after cops had pulled him over.
Several bystanders were "trying to get officers to let [Flo Rida] go. Some individuals were offering to drive [Flo] home."
When the officer tried to conduct a "walk the line" test -- Flo told the cop, "Officer I can't do this. I don't feel I can walk a straight line. I had a few drinks. Let's try another test."
Flo then tried to convince the officer, "I can make it home." Cops didn't let him try.
Cops say they ran a computer check on Flo -- and cited the rapper when they learned his driver's license had been suspended last month for failing to pay a traffic fine.