Girl Sues Playboy Over Sexy Trampoline Jump Injury
Girl Sues Playboy
Over Sexy Trampoline Jump Injury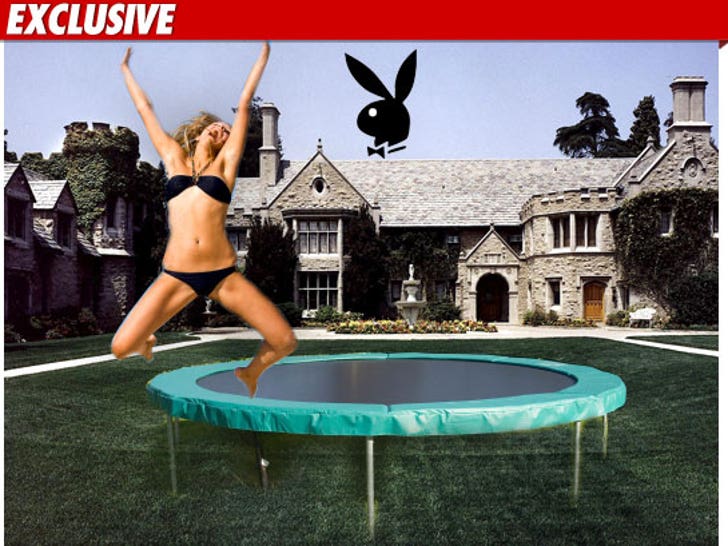 Getty/TMZ.com Composite
A woman, the Playboy mansion, a photographer and a trampoline ... what could possibly go wrong?
A lot ... according to Denise Underhill -- who's filed a lawsuit against Playboy, claiming she suffered a devastating knee injury during a bouncy photo shoot at the mansion back in 2009.
According to the suit, filed in LA Superior Court last month, Denise claims she was "requested to jump on a trampoline ... in order for photographs to be taken of her." We're guessing Denise has a huge smile.
During the jumping session, Denise claims she tore the meniscus in her right knee ... but instead of proper medical assistance, she was merely given crutches and sent on her way.
In the docs, Denise claims "There were no warning signs posted ... as to the dangers posed by the use of the equipment." She has a point, even shampoo has directions.
Denise claims the injury required surgery -- and she's demanding more than $25k for her troubles.
A call to Playboy was not returned.