Bam Hospitalized After 'Tackling' His Neighbor
Bam Hospitalized
After 'Tackling' His Neighbor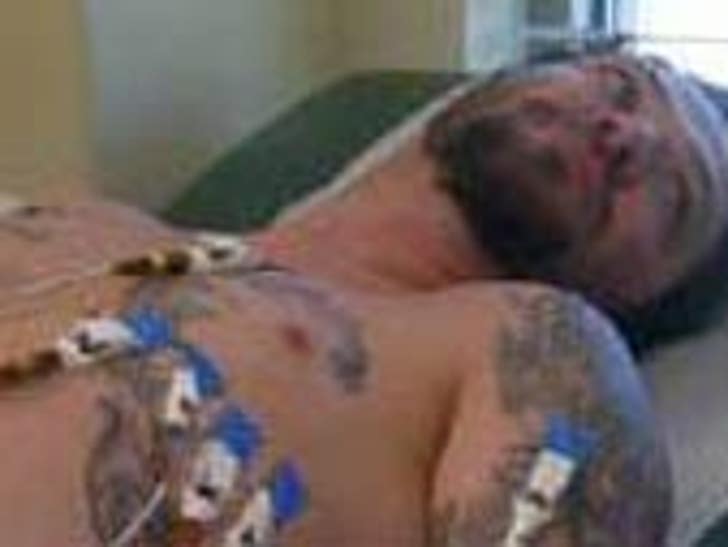 Bam Margera is currently laid up in a hospital bed ... and may have broken several bones ... after he fell down the stairs while "tackling" his neighbor ... TMZ has learned.
Margera says he was racing his neighbor up a set of stairs ... and promised the guy he could have one of Bam's skateboards if he won -- but, "Somehow I wound up tumbling down the stairs."
Bam explains, "I tackled my neighbor and fell down the stairs horsing around. I'm still in the hospital."
Bam says he's still unsure about the extent of his injuries -- but he may have broken his arm and several ribs.