Garrett Reid -- Son of Eagles Coach Andy Reid Died from Heroin Overdose
Eagles Coach Andy Reid
Heroin Overdose
Killed His Son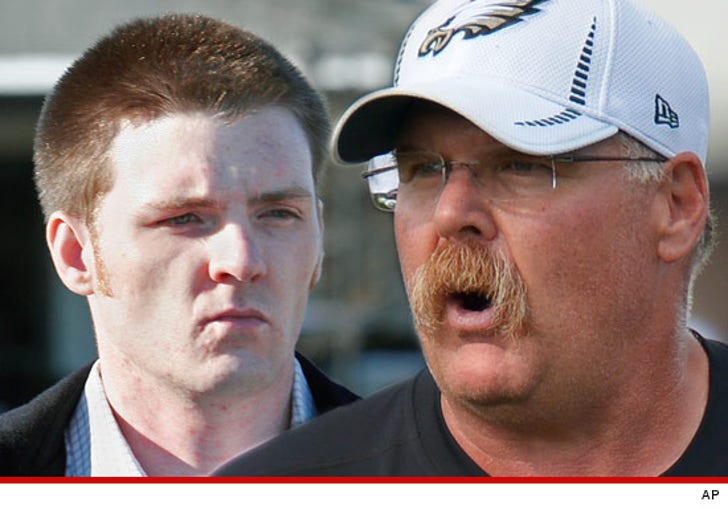 Breaking News
Eagles head coach Andy Reid's son died from a self-injected heroin overdose ... according to the Coroner's investigation of Garrett Reid's death.
Garrett was found dead on August 5 in his room at Lehigh University ... where the Eagles were holding training camp.
The Northampton County Coroner and D.A.'s Office announced the results of their investigations -- and revealed they had found 47 syringes, 65 needles, and a number of spoons in Garrett's gym bag.
29-year-old Garrett had battled drug addiction for years.
The D.A. said they are still looking into where Garrett got the heroin and the paraphernalia.