Paula Deen -- DRUNK On 'Today' Show ... Or Just Goofy??
Paula Deen
DRUNK On 'Today'
... Or Just Goofy??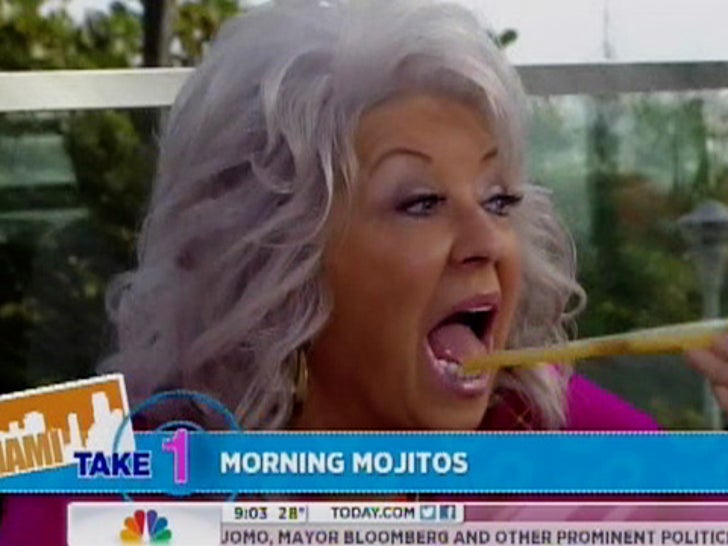 10:28 AM PST: A rep for Paula tells TMZ ... the notion that she was drunk is ridiculous, because Paula's not a drinker.

She INSISTED the morning mojito she sipped on was of the virgin variety ... but Paula Deen's goofy, salsa-dancing, chicken-ball obsessed appearance on "Today" had the Internet asking ... was she drunk??
Deen and her son kicked it with the morning show gang in Miami this morning to talk food -- but Deen was taking the conversation all over the place ... and people on Twitter began to question her sobriety.
She started with an impromptu hip-shaking salsa dance ... before talking about a run-in with a skunk that went down before the show began. Deen also tried to make the hosts smell her hands.
Then came a round of mojitos (Deen asked if they were virgin) ... and then a cooking segment, in which Deen professed her love for "chicken balls" ... prompting Al Roker to comment, "Set your watches, that's where it all went wrong."
Doesn't seem like she was hammered ... just her usual loud, uninhibited self.