Michael Vick -- Grand Champion Pit Bull Euthanized After Dogfighting Career
Michael Vick
Pit Bull Euthanized
After Dogfighting Career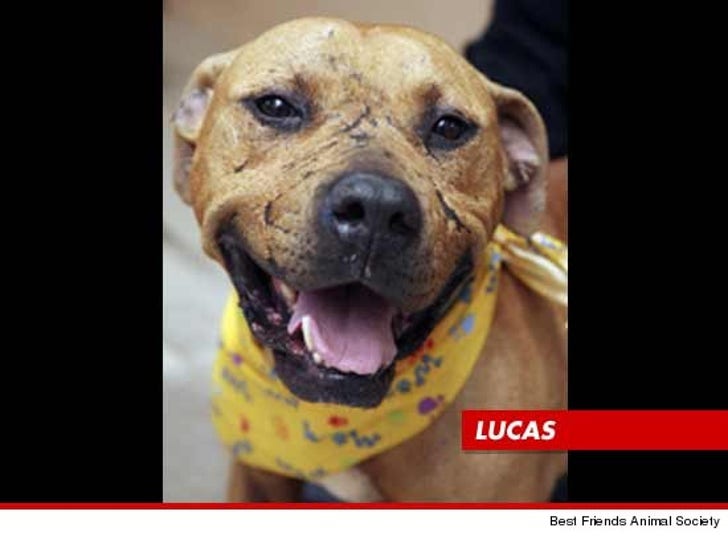 Breaking News
Sad news in the dog world -- the top pit bull from Michael Vick's dogfighting ring has been euthanized.
The dog -- named Lucas -- was humanely euthanized Wednesday at the Best Friends Animal Society in Kanab, Utah because of accumulating health problems. He was around 13 years old.
Lucas -- who was Vick's grand champion -- was one of nearly 2 dozen dogs that were rehabilitated at BFAS after they were rescued from the ring in 2007. Unfortunately, Lucas was not allowed to be adopted because of his vicious fighting history -- and therefore had to remain a lifetime-care dog at the animal sanctuary.
We're told Lucas was one of the friendliest dogs at the sanctuary -- and never stopped grinning.
Best Friends CEO Gregory Castle said, it was "a blessing in every way to be around him and to witness the wonderful effects on everyone he met."