Aaron Hernandez -- Dropped By Puma
Aaron Hernandez
Dropped By Puma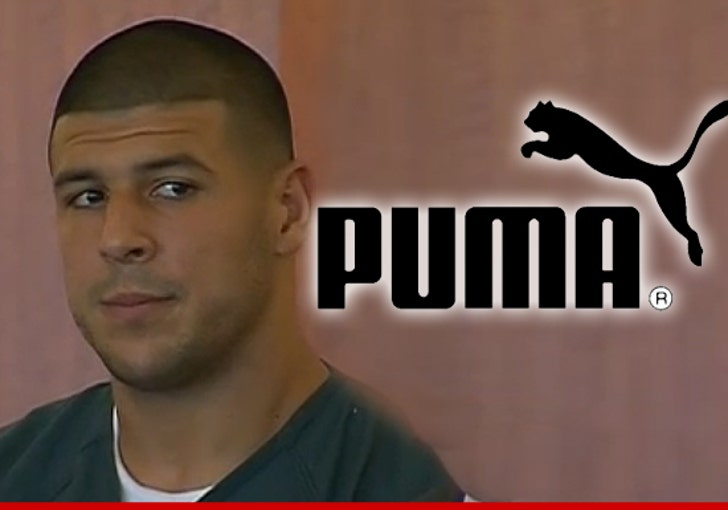 EXCLUSIVE
And boom goes the dynamite ... NFL star Aaron Hernandez' biggest sponsor PUMA has just dropped him like a hot potato.
A rep for PUMA tells TMZ, "PUMA has ended the relationship with athlete Aaron Hernandez in light of the current situation."
Hernandez signed the 2-year endorsement deal with PUMA in April 2013 as the face of its "training category." It's unclear how much the deal was worth ... but safe to say, a lot.
As we reported, Hernandez is currently in custody awaiting his murder trial. Hernandez was charged with 1st degree murder and 5 other gun-related charges in connection with the death of a 27-year-old former semi-pro football player named Odin Lloyd.
Hernandez is being held without bail.