Kanye West CHARGED With Crimes In Paparazzi Attack
Kanye West
CHARGED
In Paparazzi Attack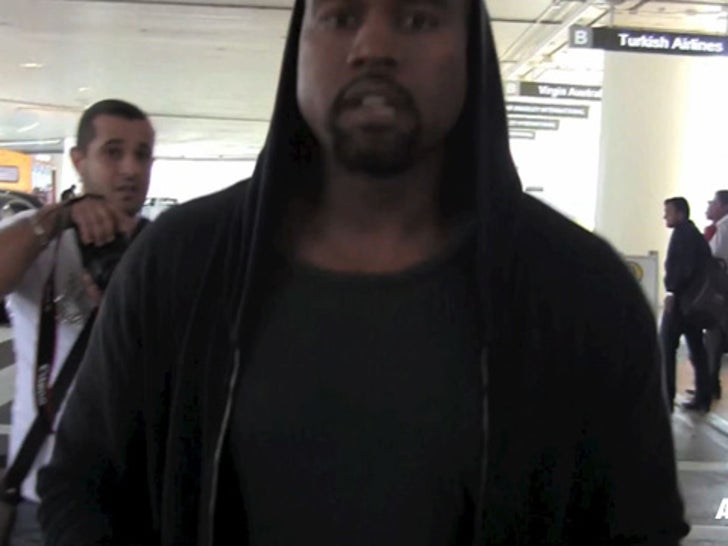 Kanye West has been charged with criminal battery and attempted grand theft for allegedly attacking a paparazzo at LAX on July 19 ... TMZ has learned.
Kanye went off on the photog ... who dared to speak with him as he left the airport. The photog went to the hospital and has filed a lawsuit. The photog hired Gloria Allred, who has said the attack left her client badly injured.
If convicted of both misdemeanors ... Kanye faces a maximum of 1 year in jail.
He'll be arraigned October 10th.
We attempted to reach Kanye's lawyer, Blair Berk, but her assistant said she was unavailable "because it's the highest holy day of the year for Jews" and she was at services.
Fun Fact: The L.A. City Attorney's office nailed 2 men in the Kardashian fam in 1 day. They filed DUI charges against Lamar Odom this morning. Scott Disick ... they're watching you.