Pauly D's Baby Mama -- Daddy #1 Has Pauly's Back ... Give Him Full Custody
Pauly D's Baby Mama
Daddy #1 Has Pauly's Back
Give Him Full Custody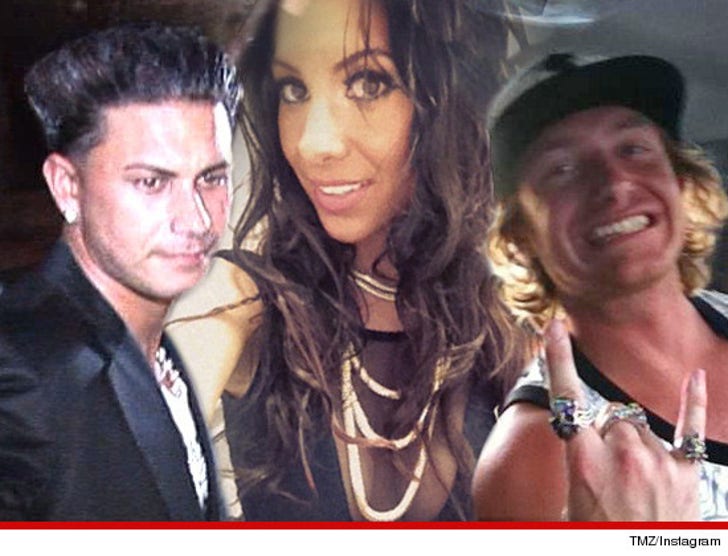 EXCLUSIVE
Pauly D's baby mama Amanda Markert doesn't deserve ANY custody of their child -- so says the father of her first kid, who thinks Pauly couldn't possibly be a worse parent than Amanda already is.
Lance Gerbino is obviously biased, but he's still got a lot to say -- telling TMZ, Amanda has done nothing but spew huge, wretched lies ever since they met.
Get this ... Lance claims a month before he knocked up Amanda she told him she had cancer and couldn't get pregnant. Further, Lance says when she did get pregnant ... Amanda left him in the dark about whether he was the daddy.
Lance says Amanda's now doing to Pauly what she did to him -- lying and playing games -- and that's why he believes Pauly should get full custody of Amabella.
Amanda declined to comment ... but we spoke with a close relative of hers who told us Lance is full of BS and called him "a freaking, druggie liar."
Amanda's family claims Gerbino hasn't had contact with her for two years.