Richie Incognito -- I'm Worried About Jonathan Martin, Tells FOX in First Interview
Richie Incognito
I'm Worried About Jonathan Martin
Tells FOX in First Interview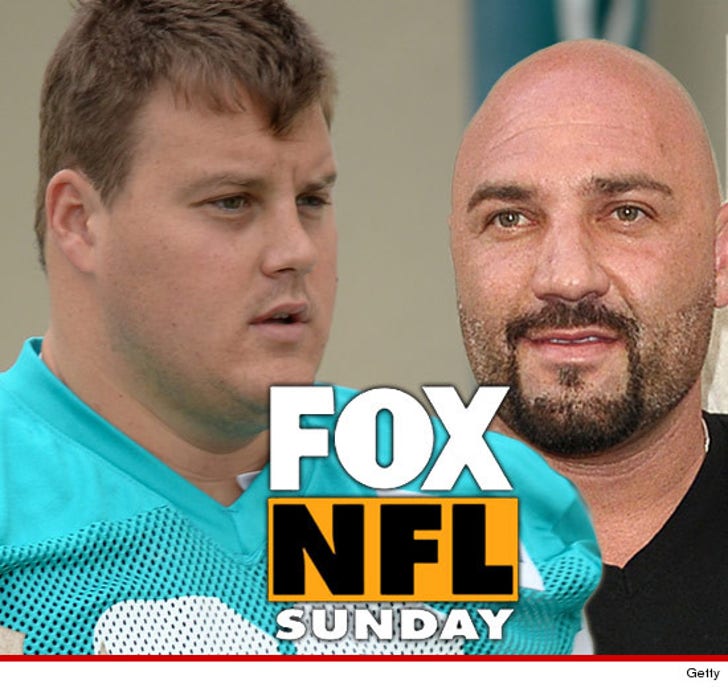 Exclusive Details
Richie Incognito calls Jonathan Martin his best friend on the Miami Dolphins -- and says he's worried about him ... even though Martin's allegations of hazing got Richie suspended ... TMZ has learned.
Incognito talked today for the first time about the scandal ... with FOX NFL insider Jay Glazer. Sources on the FOX set tell us Incognito wasn't exactly apologetic for his actions -- but instead expressed deep concern about Martin's health since he left the team.
We're told Incognito was willing to answer any and all questions about the controversy -- including alleged threats against Martin's family, and the infamous voicemail he left ... where he allegedly called Martin a "half n***a."
Pretty surprising for Incognito to refer to Martin as his "best friend" ... considering his accusations could ultimately ruin Incognito's NFL career.
The interview will air during tomorrow's FOX NFL Sunday pregame show.
It's unclear if Incognito addressed the video TMZ posted of him raging in a sports bar, yelling the n-word -- but we'd bet it came up.
Incognito flew to LA on Friday, and was extremely tight-lipped with reporters and the paparazzi. Now we know why.